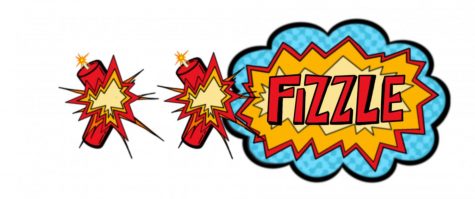 Justice is Justin Bieber's sixth studio album, and it was released on March 19, 2021. The album is composed of 16 tracks, including the three singles ("Lonely", "Anyone" and "Holy") that led to the release of the album. The purpose of the album, according to Bieber, is to make people feel less alone and he also wants to prove that, through music, people are much more united. Justice focuses mostly on his wife, Hailey Baldwin Bieber, and not so much on God. The album can be found on Spotify, YouTube, and Apple Music. 
The title of the album is misleading in a way if you think about it. The first track "2 Much" starts with a quote from Martin Luther King Jr. Now, why Bieber chose to begin the album like that, we may never know. Including that quote is quite irrelevant, since it doesn't add anything to the rest of the album. What we do know is that the track talks about how scared Bieber is to be far away from his wife. There is no denying that this song is great, as Bieber has a nice voice and the instrumentals are fine.
"As I Am" talks about acceptance in his relationship, where he is pleading with his wife to accept him with all of his flaws. The track features Khalid, and his voice is really fitting to the melody and complements Bieber's voice nicely. Even though the track "Unstable" is decent, it is not as good as the track with Khalid, but it is close enough. The lyrics are acceptable, the instrumentals are terrific, but the vocals are pretty disappointing.
A really great track is "Die For You", featuring Dominic Fike, which has an 80s vibe and is really catchy. The lyrics again connect to Bieber's wife, and both performers talk about what they are willing to do for their partners. Everything is well integrated, because when you listen to it, you feel like you are in a movie. By now almost everyone has heard "Peaches" featuring Daniel Caesar and Giveon. That track talks about their love for weed and their partners. It's an R&B song, and it's one of those songs that stays in your head once you listen to it.
"Love You Different" is a collaboration with BEAM, but it doesn't fit the "vibe" of the album. This song should have been included on Purpose, which is one of Bieber's previous albums. Justice is a new kind of exploration for Bieber, and this song just takes him back to another era. The melody is similar to the one found in "What Do You Mean".
The three singles "Anyone", "Holy" and "Lonely" are really good. "Lonely" in particular showcases the power of Bieber's vocals, as the title references the sense of loneliness that he has felt for quite some time. "Anyone" and "Holy" both talk about his wife again. "Anyone" addresses his fear of losing her, while "Holy" explains how religion and the rest of the people view their relationship. "Loved By You", featuring Burna Boy, is a chill song, and Bieber's vocals are great and the lyrics are deep.
Overall,  Justice includes some wonderful songs and some only decent songs. It is not the best album that Bieber has made, but it's not his worst one either. The solid tracks are what get you hooked, but not so much for their storylines, since they all go back to one person. 
If you liked this album you might want to check out Positions by Ariana Grande or Dancing With The Devil: The Art Of Starting Over by Demi Lovato.