Love Goes, Sam Smith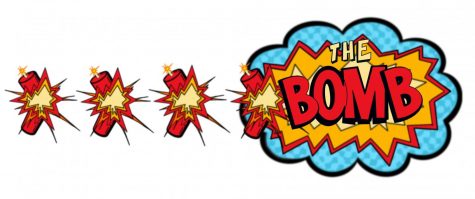 Love Goes is the third studio album by singer Sam Smith, and it was released on October 30, 2020. The album was supposed to be released earlier, but due to covid-19, it was delayed. It was also supposed to be titled To Die For which is the title of a bonus track. It is definitely an album you do not want to miss!
Love Goes is a breakup album (hence the title), but is not a typical one, since the songs are more upbeat. An example of this is "Diamonds", which has a fast tempo. The lyrics of this track contradict the beat, as Smith expresses how their partner left them even though they gave them everything. 
Another song with a fast tempo is "Dance ('Til You Love Someone Else)", but the difference is that on this song, Smith sings about how they go out to find someone who can heal them. Smith has said that "Dance ('Til You Love Someone Else)" is a sequel to one of their previous songs "Dancing With A Stranger".
Some songs on the album are slower than the rest, such as "For The Lover That I Lost", which talks about a partner that has left, but Smith is kind of mourning their departure. The lyrics reminisce over both the good and the bad parts of the relationship. This song is similar to "Forgive Myself", which addresses the pain of a failed relationship. 
"Love Goes (feat. Labrinth)" is a great song, because the beat builds up as the song progresses. The vocals from both Smith and Labrinth, and the overall melody of the track, are incredible. The lyrics tell the story of a failed relationship, and how both of the participants are saying that they are broken and that is why the relationship isn't working. 
"Young" is the opening song on the album. It is one of the songs in which you can truly appreciate the quality of Smith's voice. The lyrics explain how they can't do what they want because they will be judged. It describes the things that they wish they were able to do freely. 
"Kids Again" is the last track on the album and one of its best songs. Smith explains how they look back on a relationship and see how deeply it has affected them, but at the same time, they realize that the relationship is innocent in a way. This song acts as a kind of alternative perspective to the first track, "Young". The vocals in this song are immaculate; Smith has a great voice and this album shows that. 
Overall, Love Goes is amazing, as each track tells its own story, but somehow they all relate, in one way or another. The vocals and melodies transport you to a different dimension. This is not your typical breakup album. It's different and if that's what you are looking for, then you should check it out. It can currently be found on Spotify, YouTube, and Apple Music. 
And if you like this album you might also want to check out Plastic Hearts by Miley Cyrus or Manic by Halsey.