So You Wanna Get a Dog?
Here are some things to consider before you bring a dog into your home.
Have you ever been to a friend's house and they have a pet that you fell in love with? Next thing you know, you're going home asking your parents if you can get a dog. While playing with a dog at a friend's house is fun, there are a few other factors to consider when it comes to selecting the right dog for you, such as your living arrangement and what you can afford. 
Deciding what type of dog breed is best for your living situation is important. You will need to evaluate where you live. Do you live in a house or an apartment? Does your building allow pets? If your parents own the property, it will be up to them. However, if your family rents, they will need to get permission from the landlord. 
Apartment buildings are not always open to dogs or cats, or they have specific requirements. Just be aware that most landlords will request a pet deposit and proof of vaccinations. Before deciding what type of dog (or any other pet) is right for you, you need to know if you will be allowed to have one. Convincing your parents might be the hardest part, though. 
Another good thing to think about is if you have a yard or an area for the dog to run around in that is fenced. Animals, just like us, need exercise and space to roam. If you live in an apartment, smaller breeds, such as the Bichon Frise, the Chihuahua, the Maltese, the pug, the Yorkie and the miniature poodle, can get enough exercise just by taking a brisk walk when you take them out to do their business. However, there are dog breeds that are high-energy and require plenty of space, so they may not be best suited for a smaller apartment. 
For those that live in a home with a yard, your options are wide open, and you can own a dog anywhere from a mini Yorkie to a giant Great Dane. I would suggest that you think about how much time you will be able to spend with the dog and if you can give them time to exercise.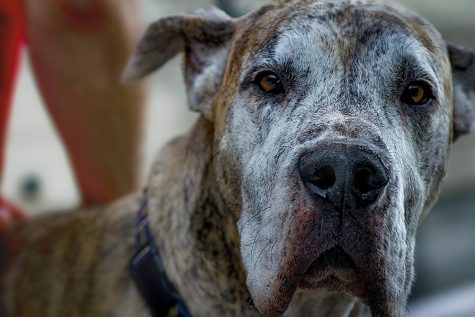 Dogs cost money. Remember that having a dog requires daily food, toys, pet beds and regular visits to the vet. Depending on the breed and size of the dog you pick, you'll need to look up the cost of food and medical treatments. Smaller dogs eat less, larger dogs eat more. Enough said, right? 
There are also other fees associated with having a dog. If you get a puppy, they need three sets of shots. That means they'll need three vet visits. Dog vaccinations run from $70-$165 and average $70-$100 in the first year, and they average anywhere from $10-$100 per year afterward.
After you've taken the time to research dog breeds and the above factors, take this dog breed selector quiz and find a breed that is right for your needs. You can also click HERE to find the perfect dog for your lifestyle. Taking on a pet, as our parents like to say, is "a big responsibility." Remember that a pet is a long-term commitment.
One final warning: they do bring you lots of joy!