Always a Nitro: Ms. Lazo
Our fifth in a series on GHS staff members who also attended our school
Ms. Erika Lazo was born and raised in Glendale, California, but her parents are from El Salvador. Her parents moved to America because of unsafe neighborhoods, poverty, and the lack of opportunities available in their home country. Ms. Lazo's hobbies include running, hiking, being out in nature, spending time with her kids and family, and playing violin and guitar.
Ms. Lazo also attended Glendale High School as Erika Hernandez, and she graduated in 2006, along with GHS cheer coach and teacher, Ms. Noelle Buarenos. Although Ms. Lazo spent most of her life in Glendale, she did go to UCLA for college and she lived in Westwood. To earn her teaching credential, she went to Cal State LA, and she received a Master's degree in Education there as well.
While still a student at GHS, Ms. Lazo worked in the kitchen at Glendale Memorial Hospital, where she set up meal trays for patients. While attending UCLA, she worked as a tutor. After that, she was hired as a research assistant for the UCLA Men's Healthy Study on Prostate Cancer.
After graduating from UCLA with a degree in Biology, Ms. Lazo worked as a librarian at Carson-Gore Academy. She also worked as an executive assistant for a surgery center, where she helped credential nurses, surgical texts, and doctors.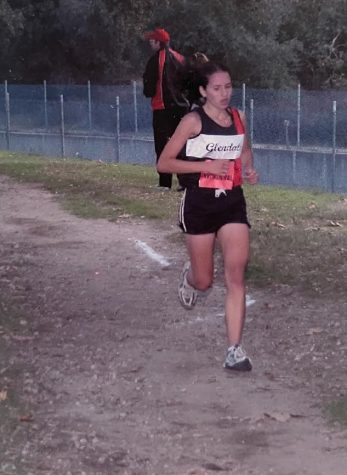 Eventually, Ms. Lazo decided to go back to school and get her teaching credential and Master's in Education so that she could teach science and biology. She first taught at PUC CALS Early High School in Eagle Rock for two years. After that, she applied at the Glendale Unified School District as a science teacher, and she has been teaching at GHS now for four years.
Ms. Lazo's motivation for teaching began when she was still tutoring at UCLA and helping middle school students. That sparked something in her, and she liked helping someone understand something. That feeling of encouraging and motivating students made it feel like she was helping the world to grow better.
The reason why she specifically wanted to teach high school was because she felt that adolescence is an important time in students' lives. The transition from high school to college onto a career path is something that she wanted to guide students through.

If there would be any other subject that she would like to teach, Ms. Lazo would choose English. She really likes to read books, and poetry is also another subject that she is passionate about.
While still in high school, Ms. Lazo really liked her French teacher, Madame Cindy Ravitz, who retired last year, and she was a good role model for how to be a teacher. Madame Ravitz would be very energetic and uplifting in class, making the whole process of learning joyful. 
If you did not know this, Ms. Lazo was also the winner of the Pat Navolanic Memorial Award (PNMA) when she was a senior at GHS. She applied for the award because she was inspired by Navolanic's great leadership and how great of a person he was. Also she wanted to honor his memory, because he died at such a young age. At first Ms. Lazo was surprised that she won the PNMA, and to this day she is honored to be on the list of past winners.
Additionally, as an alumnus, when Ms. Lazo first came back to GHS, it was a strange feeling to have her former teachers as her colleagues. But eventually that feeling faded, and after becoming a teacher herself, she saw them as heroes on campus and was glad to work along with them.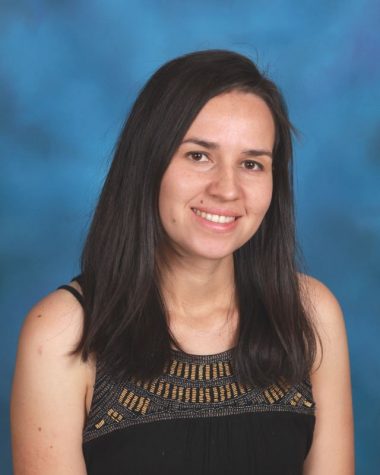 Ms. Lazo is really passionate about science. She is interested in the progress that it brings and how it helps people in their everyday lives. She is fascinated that there were diseases a long time ago that were fatal, such as Type 1 diabetes, but eventually scientists found a way for people to live with them.
The most enjoyable part about teaching for Ms. Lazo are the bonds she has made with students. She likes how both students and teachers learn from each other every day, and when students ask questions, those questions help her learn as well. Although Ms. Lazo plans to continue teaching for many years to come, her passion for science is so strong that she is thinking of becoming a scientist in a genetic field sometime in the future.
Ms. Lazo thinks that COVID-19 is going to change what we value and what has been given to us. She believes that this pandemic will cause us to never again take anything for granted, such as the ability to walk freely, to eat in restaurants, to have human interactions with each other and much more. In general, Ms. Lazo hopes that we will also have a bigger appreciation for everyday things in life.