Always a Nitro: Ms. Buarenos
Our second in a series on GHS staff members who also attended our school
Ms. Noelle Buarenos is a PE teacher, and the coach of the cheerleading team, at GHS. She was also a Glendale High School student, and she graduated in 2006. As a Nitro student, Ms. Buarenos was a member of the cheerleading team, and she was also a part of the choir and photography programs. She liked to be involved in school activities. After high school, Ms. Buarenos attended Glendale Community College and then she went to California State University, Northridge.
In her years of attendance at GHS, Ms. Buarenos felt that the school was really big, because there were many more students at GHS than there are now. "There were a lot of people everywhere," she said. "There were like 4,000 kids." Now she feels as though our school is emptier. She also stated that the students were more "free", because they were allowed to go out and buy lunch off campus.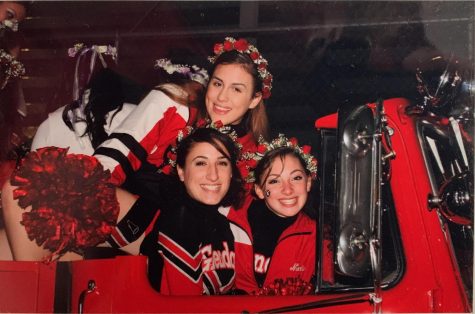 Ms. Buarenos had "a lot of fun doing things" as a Nitro cheerleader, and she enjoyed getting involved and organizing activities for the school. She said that they had a lot of dances, like a winter formal and salsa night, and they also hosted a Valentine's Day dance.
Something that Ms. Buarenos did not like about GHS was that the cheerleading program didn't have a steady coach. She said, "Every single year we had a different coach or we didn't have a coach. Or we had just a teacher that would look after us, but she wouldn't really teach us."
She also said that it was difficult to feel like the cheerleading program had support from the school. Even though she felt this way, she said that not having a steady coach made the team stronger, because they relied more on each other. Ms. Buarenos was inspired to run the cheerleading program as an adult, because of her experience at GHS, and that "was the reason I started coaching and why I do what I do."
Ms. Buarenos also said that the health codes have changed since when she was a Nitro student, and now we have more restrictions. "The food has changed tremendously," she said. "What you guys are able to buy from [the student store] has changed." She feels that the health codes are a big deal to her.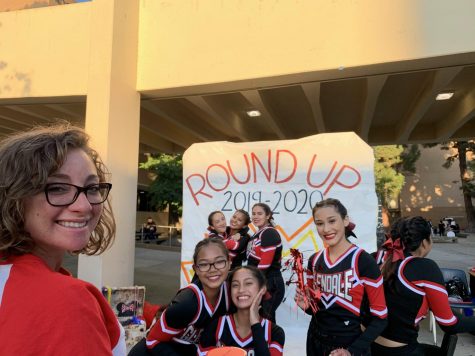 Ms. Buarenos also said that the art department has gotten better and has new and better programs. She said, "I think everything kind of upgraded."
Something that has not changed as much at GHS are the Glendale sports, because Ms. Buarenos says that they have improved and they have kept their members up. The color guard team has also improved a lot, too, and she said that they have a better coach now than they did before.
A lot of things have changed since Ms. Buarenos was a student at GHS, but she is hoping that we will return to campus soon.