Cherilyn Legaspi Will Ball You Up
Cherilyn Legaspi is a junior at Glendale High School.  She is also a GHS basketball player, who plays the point guard position. Cherilyn was born in Los Angeles, California, and in her free time she loves having fun with her cousins and friends. She also loves spending time with her teammates during practices and games, and she also likes to watch Netflix shows and relax.
Cherilyn has been playing basketball since the fifth grade, along with volleyball, softball, and cross country. She has always wanted to play sports, so she decided to join the COED basketball team, and ever since then, she has "learned how to be a faster and smarter player," she said. Playing helps her to stay in shape, create bonds with her teammates, and make an impact on the floor as a player.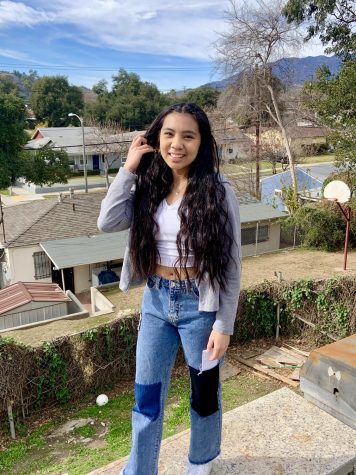 Cherilyn's favorite aspect of playing basketball is getting to play games with her teammates. She said, "I truly made such a great bond with everyone, and for sure made lifelong friends." She feels that her teammates "are what makes the team strong and special on the court."
Cherilyn's parents are her biggest supporters. Her dad taught her some techniques that she still implements in her games today, and he is also the one who inspires her, by giving her advice and even playing with her once in a while. Her mom and dad always go to her games and cheer her on. They are the reason she is still playing, because they motivate her to be better, especially during this tough time.
The girls varsity basketball team has three coaches: Coach Mardirosian, Coach Kolodinski, and Coach Lilia. "They are kind and are always there for you," Cherilyn said. "They push us to be great and always give us advice, whether that's on court or off of it. They are undeniably the best: organized, kind, supportive, and committed."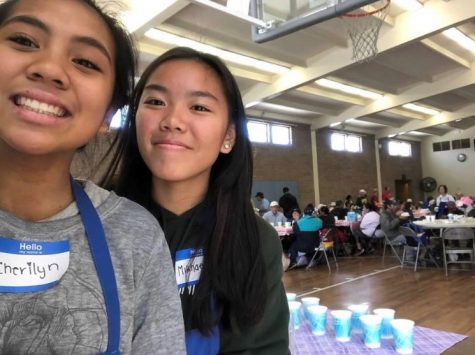 Some difficult parts for Cherilyn and the team are that they can't practice like they used to, they can't have those great game experiences, and it's hard for them to connect with the team when they aren't physically playing with each other. Cherilyn has been very doubtful that the team will play a full season this year, but she feels that they will get to play a few games at some point.
Cherilyn just hopes that we all stay safe and are able to come back to spend time with one another. In the future, she plans to graduate from college and become a nurse practitioner: "I've always wanted to work in the medical field so that I can help patients and make that connection with people."