Always a Nitro: Mrs. Bedrousi
Our eighth in a series on GHS staff members who also attended our school
Mrs. Soseh Bedrousi is a 9th-12th grade teacher, who teaches Sculpture and Art at Glendale High School. She has a beautiful family, consisting of a husband and two German Shepherds, called Max and Bella. In her free time, she likes to camp, kayak, travel, garden, road trip, create pottery and sculpture using wire, plaster and resin.
Mrs. Bedrousi has been working at Glendale High School for 8 years now. She cannot "imagine teaching somewhere else," because for her, GHS is the best school ever, because we "have so many cool programs, teachers, activities, and traditions."
Mrs. Bedrousi was born in Iran and lived in four different countries before settling in the United States. Her parents wanted to come to the US to give her and her brother better opportunities. And she actually graduated from GHS in 2009, and returned back to be a sub four years later.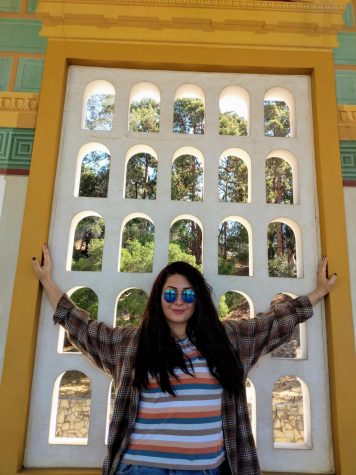 Mrs. Bedrousi's interests while being in high school were her Sculpture and Pottery class. She had Mrs. Soris-Masouris as a teacher, and now they are coworkers. She was also a member of the Art Club, Key Club, and Link Crew (which now call Nitro Crew). If she were to go back to those days again, she "would be in ASB, because I think I'd have a blast in ASB."
Mrs. Bedrousi was a tutor at GCC for students with disabilities, then she became a summer camp counselor for the YMCA. She also worked as a cashier at Dollar Tree for 3 years. In the end, she pursued the teaching profession, as she loves teaching and working with teenagers. She admits that teaching "seems like the only job for" her, because she loves "the high school age, since it's the age you become you and start thinking about life decisions."
Mrs. Bedrousi sees some differences at GHS now, because a lot of new programs have been added, some teachers have retired, and the population of students has decreased. She wishes we had a bigger population like they did when she was in high school.
Mrs. Bedrousi got married two years ago, and her husband, Mr. Miro Bedrousi, is a 7th grade science teacher at Rosemont Middle School. She started learning how to roller skate during quarantine. And many of her teachers are still teaching at GHS, including Mrs. Soris-Masouris, Mrs. Sarhadian, Mrs. Keefer, Mr. Hourihan, Mrs. Jashan, Mrs. Stafford, and Mrs. Hayrikyan. Mrs. Sassounian was also an assistant principal here when she was a student.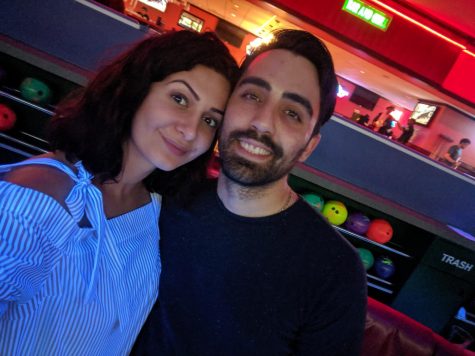 As for when everything comes back to normal, Mrs. Bedrousi would love to go to concerts. "They're opening up again," she said. "I would also love to attend school events in person." As she is currently the class advisor for the Class of 2022, she is excited for all the rallies and football games coming this year, and she is also looking forward to attending the Prom (coming April 9, 2022), Grad Nite (in June 2022), and all the other senior activities in person.