The Mandalorian "Chapter 16: The Rescue"
Our last in a series of reviews of every episode of Season 2 of The Mandalorian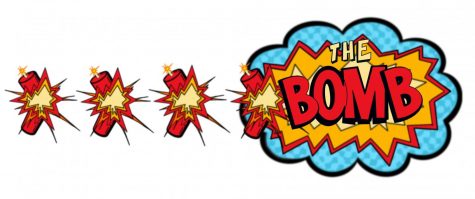 WARNING: SPOILERS AHEAD
Wow. 
There is a lot to unpack here. 
This episode begins with Mando, Kara, Boba, and Fennec kidnapping Dr. Pershing. After successfully doing so, they then immediately go find Bo-Katan and Koska Reeves. Instantly, there are tensions between the two and Boba Fett, but they come to an agreement. Bo-Katan and Reeves will help rescue Grogu, in exchange for the Darksaber, which will help Bo-Katan lead Mandalore. 
They all head back to the ship, where Dr. Pershing does not hold back, giving them all the information they need. They plan to have Boba Fett chase the rest of the crew with Slave-1 as they ask for immediate boarding on Moff Gideon's Imperial ship. Then, Kara, Fennec, Reeves, and Bo-Katan will create the leading distraction to find Gideon as Mando rescues Grogu. 
And so this is exactly what they do. Mando finds himself in a very difficult fight with one of the Dark Troopers, but never fails and ejects the Troopers flying into space. The rest of the team continues to fight Stormtroopers (who are HORRIBLE at their job) and find themselves at the bridge, but Gideon is not there, instead he is with Grogu. 
Mando tries to compromise with Gideon, explaining how he does not want the Darksaber, but only The Child. Gideon explains how he used Grogu for all he needed, begging the question, what did he need him for? Regardless, this agreement goes nowhere and ends up with them brawling it out.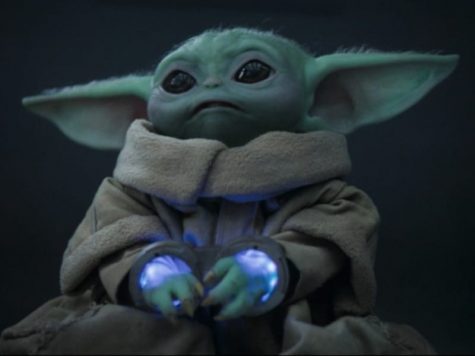 The scene cuts to Mando walking into the bridge with Grogu, Gideon, and the Darksaber. The shocked face on Bo-Katan when Mando offers her the Darksaber has confused fans. She is apparently unable to take this saber without a battle, showing us that Mando technically has the power to rule Mandalore. 
Fans have found some plot holes here, as the Clone Wars series shows Sabine Wren handing Bo-Katan the Darksaber. Some theories are that Sabine and Bo-Katan consider each other family, therefore she was able to accept the weapon. 
Other theories say that because Bo-Katan was previously handed the saber, people did not find her fit to rule Mandalore, which is why she lost the saber in the first place. This means she is aware that she must fight for the saber, or else she will not rule. Regardless, we see Bo-Katan conflicted, as Mando genuinely just wants to get rid of the saber. 
Of course, the Dark Troopers come back, and the crew gets ready to fight, despite knowing just how difficult it was for Mando. 
Then, it begins. 
Seeing the X-Wing, fans already had a strong feeling of who it would be, but the confirmation with the green lightsaber had the audience yelling, in tears and in excitement. 
Fans continued to go crazy, posting side by side comparisons of Luke fighting the Dark Troopers and Darth Vader in Rogue One, showing the similar shots and even Luke force choking just like Darth Vader. 
Unfortunately, the tears in people's eyes did not blur the fact that Luke Skywalker looks horrendous in this scene. The moment is just too exciting, so the failed CGI does not entirely ruin this, but still… ew. 
The final moments between Grogu and Mando show just how much the past two seasons have changed them both. Mando takes off his helmet, which we have seen him do two times before: one time to save his own life, and another time to save Grogu's. Here, The Child sees Mando's face for the first time, and holds his hand to his cheek. This is probably the first time that someone has touched Din's face since he's become a Mandalorian.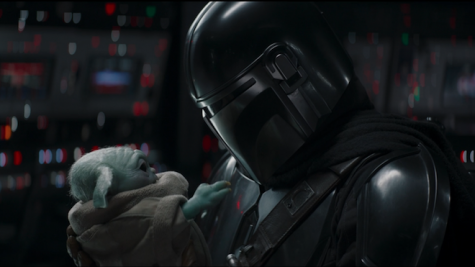 Grogu steps forward towards Luke, and we hear the chimes of a familiar old friend. R2-D2 joins the party, bringing in even more excitement and nostalgia. 
As Grogu and R2-D2 both seem happy to see each other, fans have postulated several theories. Some have put forth that R2-D2 actually recognizes Grogu from the time of the Clone Wars, and others suggest it was Artoo who even saved Grogu from Anakin's whole youngling mishap. 
Some people think this is all a stretch, and that Artoo only shows excitement because Grogu looks like a baby Yoda. Whatever the case, it is a wholesome moment like no other. Luke, Artoo, and Grogu walk away, leaving Din in tears, sad to see his adopted child go. 
And then Season 2 of The Mandalorian comes to an end. 
Wait, wait. There's a post credit scene. 
Tatooine. Everything always comes back to Tatooine. 
Back in Jabba the Hutt's palace, we see Bib Fortuna, surviving on Jabba's legacy, literally sitting in his old seat. We see Fennec come in, take out some guards and kill a bunch of people. Then we see Boba Fett move Bib's corpse off the throne and take a seat. 
Then we learn that The Book of Boba Fett is coming December 2021. 
Okay, time to take that all in. 
As exciting as it is to see Luke, it's heartbreaking to know that Mando has no connection with Grogu anymore. We hope that Luke can teach Grogu before Ben Solo goes crazy and kills everyone (just like Ol' Grandpa Anakin). But what is the likelihood that Grogu can escape this twice? Is this the last time that Grogu will see Mando? 
The next season of The Mandalorian raises a lot of questions. Is the next season going to be about Mando and Bo-Katan fighting over Mandalore? Or is it going to continue during the new Boba Fett series? Or is Grogu going to come back? (I already miss him. Please come back.)
Regardless of what is to come, this episode is one of the best pieces of Star Wars content fans have gotten in years, from the classic action, to the return of characters, to a creative storyline. With more questions left unanswered, we hope that one of the ten new shows announced by Disney will answer them.