The Mandalorian "Chapter 14: The Tragedy"
Our sixth in a series of reviews of every episode of Season 2 of The Mandalorian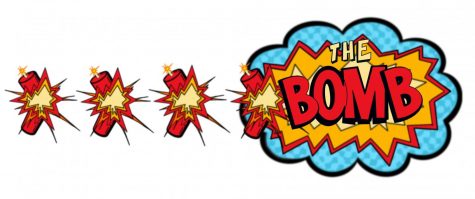 WARNING: SPOILERS AHEAD
How much can happen in 34 minutes? This recent episode of The Mandalorian shows us that a lot can happen. 
And a lot has happened. 
Upon last episode's intense and exciting appearance of Ahsoka Tano, many fans were expecting a filler episode to take a break, but that was not the case whatsoever. 
The episode starts with The Child and the Mandalorian, who is still processing the fact that The Child's name is Grogu (which is no surprise, I mean we are too). We see an adorable moment between the two as Grogu uses the force to take the iconic little sphere from Mando. It is heartwarming to see just how much the Mandalorian has opened up the The Child, genuinely caring for it like a father. 
The duo arrive on Tython, which is the greenest planet we've seen in a while. Just as Ahsoka has directed, the Mandalorian takes Grogu to an ancient Jedi temple in hopes of contacting another Jedi. After seeing the silhouette of a familiar ship, he looks back to see Grogu in Jedi action as he meditates inside a bunch of Force energy. 
Mando heads down and finds Boba Fett (Aahh!). Along with him is the ex-Imperial assassin from Season 1, Fennec Shand. Boba Fett saved Fennec last season, and now she owes her life to him. Boba Fett has tracked down Mando to get back his iconic armor in return for ensuring the safety of Grogu, whose bounty has gone up. Before anything else happens, we see yet another ship, this time an Imperial transport unloading a whole lot of Stormtroopers. 
Mando, Fett, and Fennec bring their forces together. Mando quickly goes up to check on Grogu, who is still doing his Jedi business. We see Fett and Fennec holding off the Stormtroopers. As Fett shows us his skills, he sees his armor in the Razor Crest and quickly goes to take back what is his. The camera goes back to Grogu, who finishes his connection to the Force and takes a nap. 
This entire set up is just perfection. We see Boba Fett in action and see how well the three work together, despite not officially being allies. They completely dominate the scene, giving the audience so much adrenaline as they scare away the Stormtroopers. It's also really funny to see the difference of Grogu being at peace while there's a whole battlefield below. 
This perfection then begins to fall apart. 
Moff Gideon decides to take things into his own hands, as he sends a blast turning the Razor Crest into nothing. He then sends dark troopers, which we saw previously, to take away Grogu, just as Mando and Fennec are at reach. Boba Fett chases the ship, with no luck, and our trio comes to the realization that the Empire is back. 
Following this heartbreaking scene, Mando goes back to the remains of the Razor Crest and finds the Beskar spear and Grogu's ball. Fett and Fennec assure Mando that their side of the bargain has not been fulfilled, and it will not be until Grogu is safe. He gets Cara, now Marshall Cara, to help him find Migs Mayfeld, who may be able to help them in their endeavours. With the four, Mando's team is looking pretty good in their efforts to get Grogu back to safety. 
Grogu, poor Grogu, is in a holding cell, Force choking two Stormtroopers, until Gideon orders his little tiny hands to be put into little tiny handcuffs. 
Despite this episode's heart-wrenching ending, it is amazing. Mando being a proud father and showing so much excitement and attachment towards The Child is simply adorable. Grogu being able to use the force multiple times shows just how far his powers have come. The action scenes, and the shots of Fennec sharp shooting, are just amazing and visually pleasing. And seeing Boba Fett in action gives fans what they've been wanting from him for years. This episode answers so many questions, but brings on even more. 
So much excitement and action turn into just what the episode is titled, "The Tragedy".