The Mandalorian "Chapter 12: The Siege"
Our fourth in a series of reviews of every episode of Season 2 of The Mandalorian.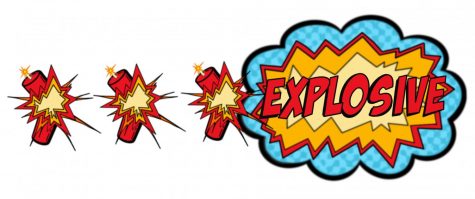 WARNING: SPOILERS AHEAD
Did you think that Ahsoka Tano would be in this episode? 
'Cause I did. 
She was not. 
With the last episode being jam-packed with action and cliffhangers, we see the Mandalorian and the Child go through yet another detour. And after hearing about Ahsoka Tano, viewers were in such anticipation to see her in live action. But we were once again given another week to wait. 
The duo meets up with Cara Dune and Greef Karga on Nevarro, which has gone through a drastic change since last season. After leaving the Child at a newly built school to steal snacks from students, Mando, Cara, and Greef meet together to discuss other important matters. We get reminded of Mando's beginnings in the show with the reappearance of Mythrol, whom Mando captured in Chapter 1. 
It is comforting to see that through Mando and the Child's adventures thus far, changes are happening as a result of them. Of course, Cara and Greef are mostly to thank for this, but Mando has had an immense impact on Nevarro and what it has become. 
As his ship is being fixed, Cara and Greef get Mando to help them attack an Imperial garrison nearby. In true Mandalorian fashion, he never says no and happily tags along on the ambush. This results in an action-packed fight with troopers, speeder bike chases, and even more action. 
It is exciting to see Stormtroopers again, but it's a little out of the blue that this is the first mention of their occupation on the planet. Was this just ignored in Season 1? 
As they look around the base, they find a hologram message from Dr. Pershing, who should be dead. The hologram hints that Moff Gideon is still alive, and that the blood extracted from the Child is needed due to the high midi-chlorian count. It is not clear what this m-count is needed for, but there are many theories that tie to the Star Wars sequel trilogy, suggesting that there is a connection here to Palpatine or Snoke. 
Upon realizing that the Child is in more danger, Mando leaves to save him, while Cara, Greef, and Mythrol continue onward. Then we get to watch another classic Star Wars chase scene, where Cara steals the Trexler Marauder nearby. With a final save from the Razor Crest, Mando and the Child fly away to their next adventure, hopefully one involving Ahsoka. 
But it can't be over just yet. 
We see that one of the aliens who fixed the Razor Crest works for Moff Gideon, who left a homing beacon in the ship and notes that the Child is still alive. 
Then we see Gideon himself, on a ship filled with dark Troopers. We can't tell what his motives are yet, but they can't be good. But for now, Mando and Baby Yoda go off to find Ahsoka Tano, even if Gideon is after them. 
This episode was simply exciting. It was nostalgic to see classic Star Wars components, as well as revisiting the Mandalorian past. With anticipation to see Ahsoka, I began to be discouraged to see that this was another filler episode. But truthfully, this episode was fun and exciting, and it moved the plot along beautifully. 
However, I am still annoyed that all the episodes I review are the less exciting ones. (Editor's note: This was done on purpose, because I like Angela better. Just being honest.)