Only Child, Sasha Sloan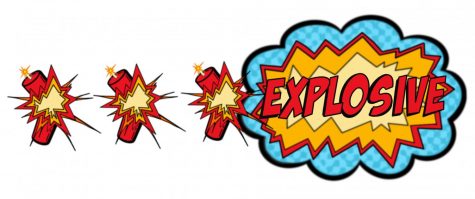 Only Child is the 10-track-long debut album by singer and songwriter Sasha Sloan. It was released on October 16th, 2020, and it can be found on Spotify, YouTube and Apple Music. Only Child is inspired by tracks that Sasha Sloan listened to when she was younger. With this album, Sloan wants to represent the image of who she was and who she is. This album is really terrific, because it is not just the music you are listening to. You're also listening to stories, and you can relate to some of the songs, which is something that does not happen with other artists.
The first song on the album is called "Matter To You". Sloan told Paper Magazine that this was the first song that she wrote, and it is about her boyfriend who is also her producer. "Matter To You" is an interesting song, as it contrasts the feeling of unworthiness and being important to someone, in this case her partner, King Henry. 
The title track, "Only Child", talks about the feeling of loneliness that Sloan gets from being an only child. The song starts off by describing what she would do and how she would feel if she had a sister. She sings, "She'd be my built-in best friend, right around my age. She would know how hard it's been 'cause we grew up the same way." In the second verse, Sloan says that a younger brother would "be a gentleman, 'cause we grew up the same way."
The companion songs "House With No Mirrors" and "High School Me" talk about self-image issues and insecurities. The chorus of "House With No Mirrors" explains how, if Sloan lived in the house referenced in the title, she would feel better in her skin. 
"High School Me" touches on more subjects besides self-image issues, such as wanting to fit in with the cool kids and all of the things that Sloan has gone through. The song ends with her admitting, "Wish I could go back, tell her it's okay." She told Paper Magazine that the "last line of the last chorus, it's like everything you went through is why you're able to make the music you make now and tell your story."
"Lie" is a song about a relationship that is not working, and the couple wants to make it work, but they are lying to themselves and to the world. In this case, Sloan was in a relationship that, towards the end, was practically dead. She was trying to make it work but she knew that there was no future.
The track "Hypochondriac" has a similar concept to "Matter To You", because basically Sloan wants to show how being in a relationship with King Henry has changed her for the better. In the first verse, Sloan describes the way she treated her body before being with King Henry, and in the chorus you can see how she has changed her habits: "Now I call my doctor every day. Since I met you something in me's changed. Second that you called me yours. I had something worth living for." 
"Santa's Real" is one of the best tracks on the album, because it shows the innocence of children and how you were naive when you were younger. The song focuses on the "perfect world" where no one gets hurt and everyone has a perfect life, but in reality there is no perfect world or perfect life. But kids see things in a different light. 
"Until It Happens To You" is the best song on the whole album, because it shows how you will not understand what someone is going through until you experience it for yourself. The song says that no matter how many times you call that person, or try to empathize with them, you can't feel how they feel.
Overall, Only Child is great, and it is easy to recommend to anyone who likes to not only listen to the melody of a song, but also to the lyrics. The lyrics make you think about the world from a different perspective, especially if you have not had similar life experiences. 
On the other hand, if you can relate to any of Sloan's songs, it shows you that you are not the only one struggling and that you are not alone. If you have never heard of Sasha Sloan, you should definitely look her up and listen to other albums or songs of hers. 
If you liked this album you might also enjoy listening to The End of Everything by Noah Cyrus or Folklore by Taylor Swift.