How to Cope with Stress
A guide for the mentally unstable from a mentally unstable girl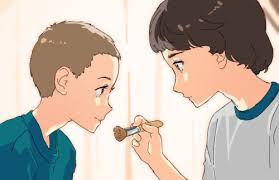 The best way to cope with stress?
Just don't <3.
I'm just playing. Please cope with it. 
Bottling it up isn't healthy. Coping with stress is important and everyone does it in different ways. For example, some people chill in the bathtub and play classical music and light on that Lavender Air type candle.
Some people go out on a run, take a fresh breath of air and enjoy the beautiful sight of greenery at their local park.
My bathtub is small and I stopped running after my sophomore year in high school. So those two options are kind of out of the question. 
Anyway, these are some things I do other than the cliches of "Go exercise!" or "Take a bubble bath with scented candles around you!"
Draw. It doesn't matter if you can't even draw a stickman. Or if you just started to draw. Leaving all the technique aside, art is made up of feelings, and it's used as an outlet. You don't have to share it with anyone either, so there's really nothing to be ashamed of. Scribble like a toddler, try to draw that manga panel, or use watercolors. The possibilities are endless. 
Write. Maybe try out calligraphy fonts to make it fun with some fancy pens. You can also write to your future self. Tell yourself about people you know and what your current music taste is, and in the future you can look back and see what has changed. 
Read. Books are another way to distract yourself, yet a lot of us now use online apps to read.  When I'm p̶r̶o̶c̶r̶a̶s̶t̶i̶n̶a̶t̶i̶n̶g̶  relaxing, I make myself some coffee, grab a bag of Hot Cheetos and bundle myself up in a big blanket in a corner of my room. Then, I'll read one of those 100-chapter-enemies-to-lovers novels. I'll slow-burn for hours on end in a fictional world, only taking breaks to go to the restroom and eat. Self-care at its finest.
Dance. Simple. This can go two ways. You can turn your LED lights on to red and dance to the slowed songs on Youtube, OR you turn on some hyped music, maybe the 2000's Songs Mashup, and move like the gremlin you are. 
Now, for the people that dislike any of those four options, there's cooking and baking. Follow the rules just enough so that whatever you're making is edible, but have fun with it! Y'all ever tried steak seasoned with cinnamon? No? Me neither, but I've heard it's good.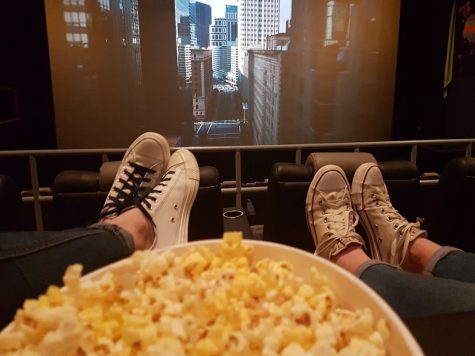 Don't feel motivated to cook? Why not grab some snacks, and watch your favorite show for the umpteenth time? Don't ask me for recommendations, because I'm going to say Avatar: the Last Airbender or Haikyu!! If you have any friends, invite them over. Bonus: if both of your mothers are strict, you can have a sleepover, and your mothers can gossip about the neighbors or something.
You may now ask, "Oh, but what if I don't feel like having any sorts of human interaction?" Well, turn on your bad-bleep playlist and do your makeup. Style your hair. Get ready and put on some outfits and pose. Remember that everyone can do this regardless of gender. Do what you're comfortable with!
Even if you don't do anything drastic or change anything at all, there's always singing with a brush in front of the mirror for hours. You'll forget about the world outside as long as your playlist slaps. Singing has shown to improve mental health, and it's a great exercise for your lungs.
Paint your nails and do a facemask. If you're a guy, feel free to do this too, but if you're not comfortable, simply wash your face and cut your nails. Don't let them get dirty.
This quarantine and other personal issues have done quite a number on me, and frankly, probably on you too, my dear reader. It doesn't matter what you do, unless it's unsafe or unhealthy. You can do whatever you want. Cope how you want. 
It's hard and tiring. But you've gotten this far, so what's a little more? Take care and stay safe and hydrated!