LA Goes BLUE!
The Los Angeles Dodgers secure their first World Series title in 32 years.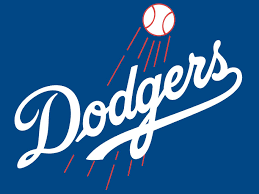 The Los Angeles Dodgers have won the 2020 World Series Championship. We witnessed a great performance by the Dodgers, as they beat the Tampa Bay Rays in six games. Due to the team's amazing plays, they were able to bring the trophy back home.
The Dodgers had not won a Championship in 32 years. But this year the team was able to fight through and win their seventh World Series. Now we hope to win more World Series in the years to come. 
The Dodgers franchise has had several Hall of Famers, including  the one and only Jackie Robinson. These players were able to carry the team and contribute in their legacy. 
As many Dodger fans know, the year 2017 wasn't one of the greatest World Series appearances that they had. The Houston Astros cheated their way to the championship in a series that ended 4-3. They were caught using cameras to detect the Dodgers' plays. 
The Dodgers also ended up losing in the 2018 World Series against the Boston Red Sox. The series turned out to be 4-1, which was one of the worst appearances the team has had in the Fall Classic. However, two years later, they shifted gears and finished with the best record in the whole league.
In Game Six of the 2020 World Series, closer Julio Urias delivered an emotional final strikeout to seal the game. Austin Barnes added to the Dodger run total with a score at home off of a wild pitch, and Mookie Betts had two RBI's, including a homerun.  Although these players had great plays, Corey Seager was named MVP of the World Series with his brilliant stats. His effort throughout the series was worthy enough to be the most valuable player. 
Of course, it turns out that the Dodgers weren't the only team celebrating this year, as the 2020 NBA Champion  Lakers were proud to welcome the Dodgers to the club. As LeBron James said, Los Angeles is "the city of champions."
Sadly, both LA teams will not be having a parade anytime soon due to the global pandemic. They are to postpone them until further notice. 
In any event, most Dodger fans are looking forward to next season. With more players to resign or be signed, it will be an interesting off-season. Especially with Mookie Betts on our roster, we are anticipating another title next year.
Once again, congratulations to the Dodgers. WEAR BLUE!!