Arline Daniali Knows How to Make-A-Wish Come True
Arline Daniali is the Senior Class President at Glendale High School. She is also the president of the Make-A-Wish Club and a member of the Explosion writing staff, and she enjoys watching movies and baking goods for herself and her family.
Arline was vice president of the Make-A-Wish Club for a while. Her friends inspired her to join, because she wanted to follow in their steps in life. Now, Arline is able to host the meetings on her own and plan the fundraisers.
The Make-A-Wish Foundation grants wishes for kids in life-threatening circumstances. Here at GHS, we have a club that donates more money to the foundation. Arline said that the club has been a fixture at our school for "about six to seven years." 
The Make-A-Wish Club has gathered donation money in a number of different ways. Before the pandemic, they hosted several fundraisers, such as restaurant nights and the annual Powderpuff Football Game, which they have organized, through a collaboration with the GHS ASB, since 2016. 
The club also offers "Wish Week," in which the club sells treats for donations. This year, Arline and her club will plan safer, socially-distanced fundraisers, due to the current pandemic.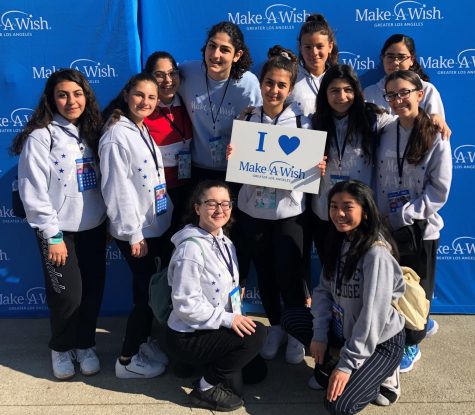 Arline mentioned that if you join Make-A-Wish, then "the club will always have you doing something." For many people, it is a good thing that the club offers a lot of work and dedication, especially since it's for a good cause. 
By joining the Make-a-Wish Club you will be doing a good deed. You are willing to give up time to help kids in need, and a hero is someone like Arline, who cares for others more than themselves.
Arline and her club members are still looking for volunteers to join. For more information on the Make-A-Wish Club, please contact club advisor, Ms. Keefer, at [email protected] to plan an interview. You may also go to their Instagram page and follow them @ghsmakeawish. With more students involved, the Make-A-Wish club will expand its roots and do more to help children in need.