Enola Holmes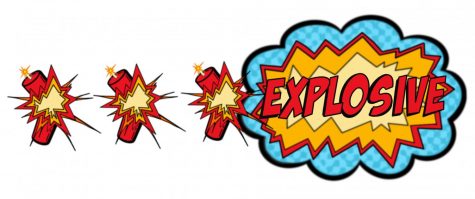 Enola Holmes is one of the newest Netflix movies. It was released on September 23, 2020 and it lasts 123 minutes, and it stars Millie Bobby Brown, Sam Claflin, Henry Cavill, and Helena Bonham Carter. It is based on The Enola Holmes Mysteries: The Case of the Missing Marquess by Nancy Springer. The movie was originally planned for a theatrical release by Warner Bros. Pictures, but due to the covid-19 pandemic, the film was sold to Netflix. Overall the movie is good, it is really interesting and entertaining. It does have its flaws, but it is a good movie if you are bored and looking for something to watch. 
Enola Holmes is about the little sister of the famous fictional detective, Sherlock Holmes. In the movie Enola, (Millie Bobby Brown of Stranger Things) is a teenager who goes to London in search of her mother, Eudoria (Helena Bonham Carter), who disappeared on Enola's 16th birthday. Her mother left hidden messages in the gifts that she left behind for Enola, and every gift leads to a hidden object which Enola will then have to use in the future.
The movie is really interesting. When I first heard the title, I thought that the movie would focus on Sherlock more than on Elona, but it doesn't. It focuses on Enola's life without putting all the spotlight on her brother.
If you pay attention to the movie, you can see how Enola and Sherlock are very similar. They are both really smart, and if you've ever watched a Sherlock Holmes movie, you know how incredible he is. In Enola's movie, you can see how she is also really clever and is similar to Sherlock.
If you pay attention to the era in which the movie is plotted, you realize how incredible the movie truly is. Back in the Victorian era in Britain, women were not able to do "men things" and seeing how Enola challenges those opinions is truly magnificent to watch.
Although I liked the movie, it could have used a little more mystery and problem solving from Enola. The movie focuses on code breaking, which is not the same thing as solving a mystery. 
Some people have said that Enola Holmes is a feminist movie, because of the era in which it is set. However, it could have used new ways of teaching the concept of feminism. The way that the filmmakers have plotted it is a little bit cliched, because almost if not every feminist movie shows a woman rebelling against a group of men. On the other hand, there have not been many movies that show something different, something new.
Overall, the movie is good. It could have used a little bit more mystery, but if you are bored and looking for something to watch, I would encourage you to watch it. You might even have a different outlook on things afterwards. Enola Holmes is a breath of fresh air, especially for  these days, when you have nothing to do but to watch. It makes you imagine a place for a Holmes heroine to exist. 
If you enjoyed Enola Holmes and may also want to watch similar movies, like Little Women and Knives Out.