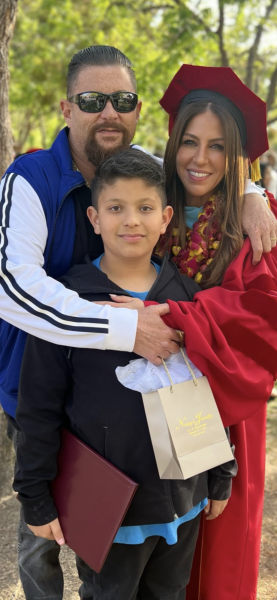 Dr. Lynette Ohanian is our new Glendale High School principal. She worked here at GHS as an assistant principal for two years until she was appointed our new principal in September. Since 2007, Dr. Ohanian has been working for the Glendale Unified School District.
Dr. Ohanian started her career at Franklin Elementary School and then taught at Roosevelt Middle School for over a decade. She began her administrative career as a Teacher Specialist at Roosevelt and shortly after became the Assistant Principal. 
After graduating from high school, Dr. Ohanian thought a lot about what she wanted to do for her career, and she eventually decided to be a teacher and return back to school. She wants all GHS students to have a positive experience, just as she did going to school.
Dr. Ohanian graduated from the University of Southern California this past May and earned her Doctorate Degree in Educational Leadership. What a coincidence that she received her doctorate just in time before becoming a principal! 
Since Dr. Ohanian just became our new GHS principal over a month ago, her main responsibility is to make sure that the campus is safe and protected for students to receive the best education possible. Also, she wants students to feel connected to one another and supported by teachers and staff. 
Ever since Dr. Ohanian became our new principal, she has been enjoying every moment. She has received so much support and love from the teachers and students of GHS, and, of course, her family shows her that same love and support as well. They have all given her the encouragement and motivation that she needs to be a better principal for our school. 
One of the most unforgettable moments in Dr. Ohanian's life was when she found out she would be the new principal at Glendale High School. It's a moment in her life she will forever treasure. Dr. Ohanian is extremely excited to be in her new role and is a very proud principal.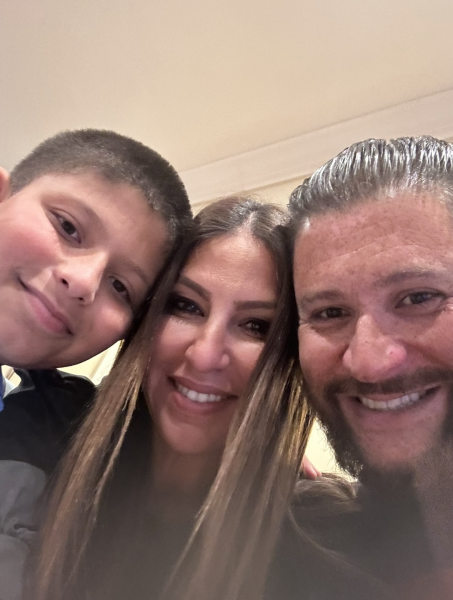 Dr. Ohanian has a great love for our school. Since she has been part of the GHS community for several years, she knows the culture, the students, and the improvements that our school needs. She has full confidence that she can lead our school into a new future of growth.
During this first year, Dr. Ohanian's goal is to continue to improve our students' Math and English scores on the California Assessment of Student Performance & Progress, or CAASPP Exam. She hopes to guide students who are English language learners and may need more academic help. 
If you enjoyed reading this article, make sure to check out a similar article that we wrote about Dr. Ohanian when she first became our new assistant principal. Anytime you see Dr. Ohanian walking around the quad or on campus, definitely say hello to her, or you can even visit her at her office anytime that she's free.