In my family, we are big sports fans, and we love playing and watching them. In the past few months, I have noticed how most people in the media talk about how an NBA player's major concern is their paycheck. At first, I was confused and didn't get what they were talking about. Later on, I grew interested in learning more about the NBA and the relationships it has fostered with foreign nations, especially with the government of China. 
It all began about twenty-one years ago, during the NBA Draft, when the Houston Rockets selected Yao Ming from China to play on their squad. It made everyone in China go crazy for Yao Ming, as he was a global superstar in his home country. 
Yao's first game was against Shaquille O'Neal, and over 200 million Chinese fans watched the broadcast. Surprisingly, this was over 190 million more people than were watching in the United States. 
Because of Yao Ming's popularity in China, the NBA decided to have an annual summer tour in China in 2004, and they sent their best teams to play. They even brought their biggest stars, like James Harden, Kobe Bryant, and LeBron James, to boost their popularity in the league. 
Several years later, in 2019, the NBA agreed to a $1.5 billion five-year deal with a Chinese technology and entertainment conglomerate called Tencent. The NBA would easily make five times more than they would usually make. And from this moment forward, the tension started to rise.
One of the general managers of the Houston Rockets, Daryl Morey, sent a tweet with an image and the caption: "Fight For Freedom. Stand With Hong Kong". The Chinese government felt as though the NBA was disrespecting them and believed that it would ruin their country and power.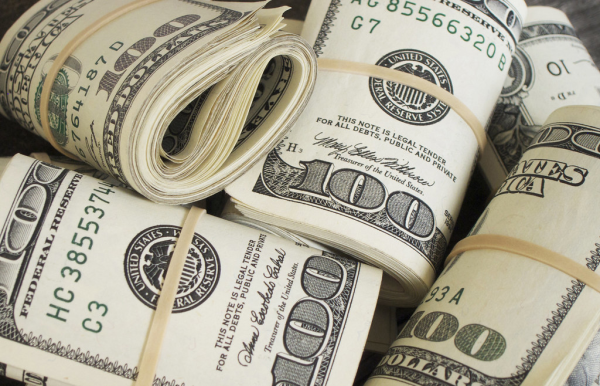 The NBA asked Morey to take down this tweet as if it was a "mistake." So, of course, he immediately took it down, and the Houston Rockets had to apologize for their error and explain to reporters and fans that they all love China and support them in anything they do. 
China felt offended that the NBA was supporting pro-democracy activists in Hong Kong instead of them. After this incident, they banned all NBA games on every television, and even Tencent banned games from streaming on smartphones as well. 
A former Boston Celtics center, Enes Kanter Freedom, is a human rights activist who has addressed and exposed the relationship that the NBA has with China. He would point out how the NBA may support the Black Lives Matter movement, speak out against Asian hate crimes, and show their love for the LGBTQ+ and Latino communities, but they will never say anything about what's happening in Hong Kong or Tibet. This has been just unacceptable for Kanter Freedom, and he has sought to expose the world to this hypocrisy. 
Kanter Freedom started to customize his shoes to be more unique than any other player's shoes. He added written words and phrases on his shoes like,  "Freedom",  "Free Tibet", "Modern-day slave labor" and "Genocide tribute". This has worried the NBA, and they asked Kanter Freedom to remove these messages, but that didn't stop him.
One of Kanter Freedom's teammates once came up to him and told him that he would be out of the league soon because of what he has said about China. One time, during the halftime of an NBA game, he received a message from his manager saying, "Every Celtics game is banned in China for the rest of the year." And this only confirmed his feelings about that country. 
Clearly, the NBA only cares about money and not morals. They will support every civil rights issue happening in the US, like wearing shirts or shoes representing BLM and so much more, but whenever it comes to the issues in China, they are dead silent about them. 
The NBA also does business with Nike, which has brought in revenue of about $5.4 billion, from 2009 to 2023. But did you know that the shirts, shoes, and pants that NBA players wear are the result of child slave labor? Yes, it's true, and most of the players in the NBA all have children of their own. They are supporting China and their slavery, all because of money. 
Most of the NBA owners are making nearly $200 million a year just by profiting off of slave labor. It's just so heartbreaking to see that they are supporting this Communist regime. Because of how much money they are making from China, they don't want to ruin their reputation with the business that they have with them. 
The most ironic part of this issue is that most players and owners are parents and have children of their own. Just imagine if their children were the victims of slave labor. I bet they would definitely stop and do something about this, but not if it is happening to other people's children thousands of miles away. 
For the NBA, it's all about the money. They don't seem motivated to help those poor children in China. 
If you would like to learn more on this topic, I highly encourage you to read more about it, especially in articles published by TIME, Sportskeeda, and the New York Post.