Karo Khalulyan is a senior at Glendale High School and he is well-known for his singing talents. I interviewed Karo last year, but after his heartbreaking performance during the Armenian Genocide Memorial Assembly, I have decided that we needed some updates about his life. Well, the first thing Karo mentioned was that his future plans related to his singing career remain the same, and he is practicing every day with the best musicians. He also mentioned that he has some plans to perform duets with well-known Armenian artists in the coming months.
Last year, Karo was more active with his song covers, but this year he is more into his music education. After high school, Karo plans to develop more in his craft, which will include a private vocal instructor. He might also become a vocal coach himself one day, where he will be the one teaching young singers to improve. 
Karo has also seen an improvement in his voice from last year, and he notices the difference now when he performs. He does different types of personalized exercises with his vocal coach, which have helped develop his personal sound.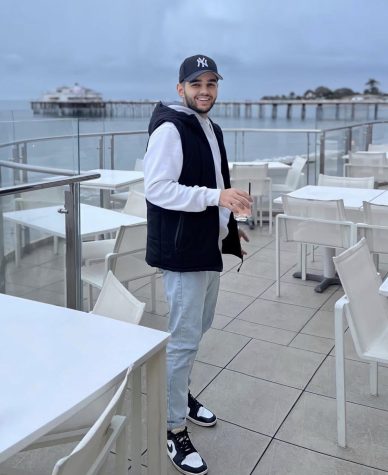 If you are a GHS student, you have probably seen Karo performing during the assembly. He actually had the chance to perform last year as well, but because he got sick, the plans were changed. 
This year, the Armenian Club members encouraged him to participate. Before the show, Karo said that, surprisingly, he wasn't feeling nervous at all. Before the performance, Karo was expecting a positive reaction, but not in the amount he received. After the assembly, he can proudly say that his audience has enlarged on our campus, and people do actually recognize him in our community. 
Karo does understand that there may be some challenges ahead of him in his singing career, but he feels that every job and every major has its own difficulties. In his case, he says that you have to choose the correct audience and perform different songs so that it matches people's taste. He can't really say that he has a specific musical style, because he tries to pick different genres, so that he can't be placed into only one category. 
People often don't realize how much time it takes to be a professional performer, and they just think those skills come naturally. Karo's favorite part of singing is seeing other people getting together and enjoying his music. There are famous people who try to support young artists, but there are also those who have a difficulty in accepting the new generation, without understanding that we need new artists to explore and see more progress in the industry.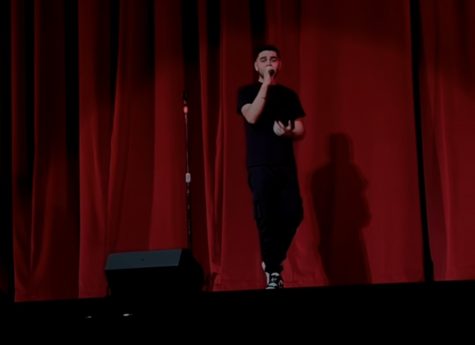 Karo says that he wants the students at GHS to be more confident in their skills, and if there is a chance they can do something that seems scary, they should take advantage of it and not miss out on it. Even if the opportunities are not handed to them, young people can always take that first step and they should not be afraid.
Keep a lookout for Karo in the years to come! We just might have the next big music sensation coming from the Class of 2023!