A Hidden Talent
Nitro singer Karo Khalulyan impresses people with his voice and other talents.
Karo Khalulyan is a junior at Glendale High School. He was born in Yerevan, Armenia, and then moved to the United States during the spring of 2017. Karo has always been singing, and he can't even name the age when he started, because he feels like he has been singing from the day he was born. 
In Armenia, Karo joined a studio named Ergi Tever, which is where his career actually began. To go to a higher level, Karo decided to join the Armenian State Song Theater, where he began working with Grigor Kyokchyan. Then, after completing the courses there, Karo began his studies at the school named after Gevorg Budaghyan. 
Karo has been taught by a vocal coach, Lilit Papoyan, and also by the famous Armenian musical artist, Nare Gevorgyan. Karo began taking his talents more seriously from a young age, and he has always taken advantage of all the opportunities given to him.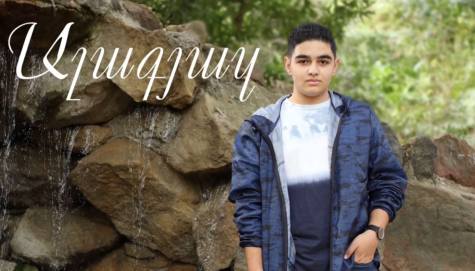 It was hard for Karo to move to America, because everything in his life was connected with Armenia. However, he decided not to stop and to continue his future here in the United States. It was hard for him to decide where to continue his musical training, because he needed a high level of education and improvement in his future career. Karo ultimately chose to work with the talented Araksya Amirkhanyan at the Pop Art Vocal Studio.
Karo enjoyed his rehearsals with Amirkhanyan, but not long afterwards, he left the studio and joined a new artist who has been working with other famous Armenian  talents.  
Karo is the only person in his family who took this career seriously and on a professional level. "I see my future as loved by my audience and supported by them," he said. 
Karo mostly records song covers, but these covers make a big difference in a song's quality and sound. After high school, Karo wants to find a career as a singer, because during his high school years he has been studying in many different locations.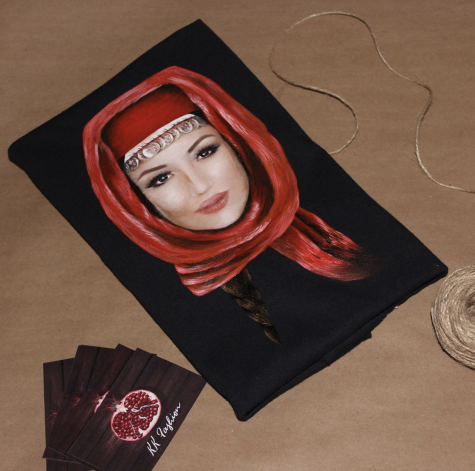 Karo mostly sings in Armenian and English, but he wants to try recording tracks in other foreign languages. His style is mostly in the genre of popular music, and in the future he will hopefully be known as a pop singer. His family has always been supportive and wants him to do more and more. 
Karo acknowledges that it is difficult when family members are not supportive of a person's music career. "You should always try at first," he said. "Maybe you will get to the point which will change [their] minds. And if you will actually love that, it means that's yours, and you should go against everyone."
Karo also owns his own clothing brand, K.K. Fashion, which he created in 2018 and represents Armenian culture. He is proud of the brand, and he has seen a big improvement from the first day.
Talented and purposeful people will always succeed in life, and we wish Karo a bright, enjoyable future. Please follow Karo's YouTube channel to help support him and enjoy his music. Also, you can follow him on Instagram, where you can place clothing orders, and you can follow him here, for updates on his music career.