Dungeons & Dragons: Honor Among Thieves
That dude from Bridgerton is a paladin, you guys!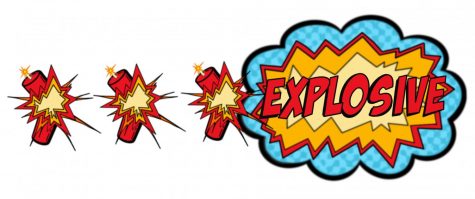 Dungeons & Dragons: Honor Among Thieves is a fantasy heist movie, based on the table-top role playing game Dungeons & Dragons, that was first published in 1974. The film was released on March 31 of this year, and it features Chris Pine, Michelle Rodriguez, Regé-Jean Page, Justice Smith, Sophia Lillis, and Hugh Grant. The movie takes place in the Forgotten Realms Campaign setting.
This film is overall enjoyable, but it has a couple of glaring flaws, which I will go into later. But the good things outweigh the bad things, and what you end up with is a fun fantasy adventure.
The story follows a bard named Edgin, a barbarian called Holga, and a sorcerer named Simon, who are on a quest for riches, revenge, and the elusive "Tablet of Reawakening", which Edgin plans to use to bring his late wife back from the dead. On the way, they recruit a shapeshifting druid named Doric, and they are briefly joined by the paladin, Xenk. 
Now, the first problem here is that I had to read this film's synopsis on Wikipedia to refresh my memory of what happens during the story, even though I quite literally saw this movie yesterday. It's not that the plot is convoluted. (In fact, it's all pretty generic.) But since the characters are never given a chance to stop and rest, it just feels like a lot to digest. 
Throughout the whole two-hour runtime of this movie, the story is like "go, go, go!", but I was like, "whoa, whoa, whoa!" The characters are really charming and likable, but I just wish they got a chance to stop and talk to each other for more than a few minutes. 
On the topic of characters, yeah, they are pretty great. I came into the theater expecting your cookie-cutter bard, druid, sorcerer, barbarian, and paladin that you'd find in every amateur D&D campaign, but I was pleasantly surprised by what I saw. 
I'm particularly fond of the dynamic between Edgin and Holga. They play off each other well and are a blast to watch, despite a couple corny jokes here and there. (But, hey, you can't win 'em all.) Overall, the characters are a huge part of the enjoyability of this movie. 
My only gripe is with how the screenwriters, John Francis Daley, Michael Gilio, and Jonathan Goldstein, have written the character of Edgin, who's supposed to be a bard. (For a little bit of context: a bard is a playable class in Dungeons & Dragons. They're charismatic performers that cast spells using their instrument of choice. Usually, they're played as a support class for the rest of the party, but they can still pack a mean punch!) 
But Edgin is straight up… not a bard? I'm so sorry, but this guy is useless for the entire quest. In every single fight sequence, I was so very patiently waiting for Edgin to do something awesome. (And my expectations were pretty high, because my best friend's first D&D character was a bard. And perhaps the saddest part of the whole ordeal was watching her face while Edgin gets kicked around for two hours.)
Edgin is shown to be witty, charismatic, and intelligent. Awesome! Sure! But when those are his only strengths, to the point where the other characters comment on how they don't even need him in the party, I'm going to take issue with it. 
This is especially bothersome, since this will be a lot of people's first introduction to D&D, they may not want to play as a bard anymore, because when they think of bards, they're going to think of the dude Chris Pine played in Honor Among Thieves, who got carried by the rest of his party for the whole movie.
Apparently, Edgin doesn't even have magic! I love when my SPELLCASTING CHARACTER can't even cast spells! No wonder this man is so useless! Ninety percent of the bard's abilities are from spells, and the movie doesn't let their token bard cast any of them! 
Who okayed this?! They need to meet me in the parking lot after school! 
I may not be able to forgive the blatant defamation of the bard, but I can at least acknowledge some DAMN good acting in this movie. The cast absolutely kills it. Chris Pine does an amazing job, but mostly just because he's Chris Pine. 
However, Michelle Rodriguez gives my favorite performance in the movie. I loved the softness she brings to such a rugged character. Everyone else is perfect, too. (Side note: for the entire movie, I was staring at Sophia Lillis' face trying to figure out where I recognized her from. It turns out that she was the main character in Netflix's I Am Not Okay with This, which all of you should watch right now!)
The best parts of this film are definitely the visuals and the music. The VFX artists are great at suspending the audience's disbelief. 
There is a chase sequence in the first half of the movie, where Doric shapeshifts into multiple different animals, while trying to escape from somewhere, and I was mesmerized the whole time. 
The camerawork in this sequence is also stunning. It captures perfectly the anxiety that you get when running away from something, and it was probably my favorite moment visually in the whole film. 
As for the music, my God, this score is phenomenal. I don't know how the composer, Lorne Balfe, did it, but he has managed to encapsulate the feeling of playing D&D flawlessly. Seriously, it gave me chills while I was sitting in the theater. 
The use of bagpipes in the main theme brings a Celtic, fantasy vibe to everything, and with triumphant brass that screams "classic superhero," you've got yourself one hell of a theme. And then when you want that "mysterious magic" energy, it's got chilling choral vocals. This score is the whole package.
Every track is perfect for its purpose. It's subtle when it needs to be, and it's booming and proud when it needs to be. This score feels like an adventure unto itself. It feels like magic, and heroism, and everything else that makes this silly little game so great. It might just be one of my favorite film scores of all time. 
So to recap: we've got a generic, kind of forgettable story, a little cheesy humor, and a protagonist that doesn't deserve to be called a bard. But we also get an amazingly dynamic cast of characters, beautiful visuals, and a score that definitely deserves an Academy Award (but it definitely won't get one, because the Oscars are rigged!) 
I don't know about y'all, but that sounds like a good time to me!
Yes, Honor Among Thieves is far from perfect, but if you like fantasy stories, you'll definitely like this movie. And if you're into D&D, you'll have a blast picking up on all the subtle references. 
I say go watch it. It's pretty great. Adventure awaits! RAAAAH! 
And if you like this film, you'll also like Puss in Boots: The Last Wish and Pan.