Babe Didrikson Zaharias, also known as Mildred Ella Zaharias, was a famous and well-known Olympic Gold Medal winner. Most people today have never heard of her, but she is undoubtedly one of the greatest female athletes of all time. She had a great ability in basketball and in track and field, but she also had a special gift for the game of golf.
Didrikson was born on June 26th, 1911, in Port Arthur, Texas, and she lived with her six siblings and parents, Hannah and Ole Didrikson. She wasn't a strong student during middle and high school, and she was forced to repeat the eighth grade. She eventually attended Beaumont High School, but during her senior school year, she dropped out to pursue her sports career. 
At a young age, Didrikson's dream was to become one of the greatest female athletes ever to live. Shockingly, she showed skill in all sports, including basketball, tennis, track, golf, baseball, swimming, diving, boxing, volleyball, handball, bowling, billiards, skating, and cycling. It is just impressive how many sports she excelled at in her life. 
Didrikson was never a girly girl who was interested in dolls and makeup, because she was more into sports. One interesting skill Didrikson had was that she was able to sew, and she did design most of her own uniforms. 
From the years 1930 to 1932, Didrikson was a member of the women's All-American basketball team. At the same time, she also won eight events and tied for ninth overall, in the national championships competition in track and field. In 1932, Didrikson competed in the Amateur Athletic Association just by herself, and she ended up winning six individual events and a team title. After that win, Didrikson became known to be a super competitive person. 
During Didrikson's time, women weren't really allowed to be involved in sports or any other kind of strenuous athletic activity. However, Didrikson didn't let that stop her from continuing with something that she was passionate about, even though she often had to face sexism as a woman in sports. 
There was even one journalist for the New York World-Telegram, named Joe William, who wrote, "It would be much better if she and her ilk stayed at home, got themselves prettied up and waited for the phone to ring." A comment like this might have hurt most women, but Didrikson didn't care and still did what she loved to do.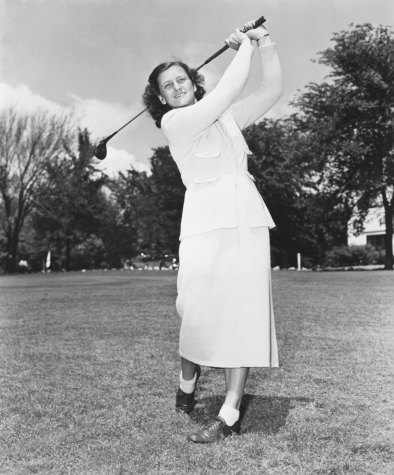 Didrikson was involved with all kinds of different sports, but the one she's most known for is golf. She began just playing casually in 1932, but after 1934 she truly focused on just playing golf. 
Four years later, she became the first-ever woman to compete in men's golfing events, but unfortunately, she wasn't qualified to play. Other than that, she did end up getting married to a professional wrestler named George Zaharias in 1937. 
In the last couple of years before Didrikson's death, she was mainly stuck with golf as her major sport. Before winning the U.S. Women's Amateur tournament in 1946, she returned to play as an amateur professional. Over the course of her career, she successfully won seventeen golfing titles, and she was the first American to ever win the British Ladies Amateur Championship. 
Two years later, Didrikson helped found the Ladies Professional Golf Association and soon became the LPGA's star competitor. She showed millions of women that they can compete in any sport, no matter what comes their way. 
Unfortunately, in the year 1953, Didrikson was diagnosed with colon cancer, but she didn't let that stop her from competing in golf. Doctors told her that there was a chance that she wouldn't be able to play professional golf ever again, and yet just a few short months later, Didrikson returned to play in the All-American championship. During those times, she became the first-ever public speaker to address cancer awareness and talk about her sickness. 
Even though Didrikson was still on a roller coaster with her cancer, it didn't stop her from continuing playing and winning. Throughout her journey with fighting cancer,
she was still very powerful, but for health reasons, she was still limited from playing in a few tournaments. One of her most amazing comebacks was in the 1954 U.S. Women's Open, where Didrikson won her tenth and final major championship, and by the end of that year, she had won five of the seventeen tournaments she competed in.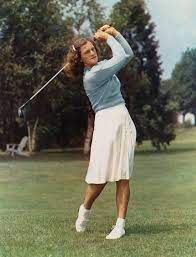 The worst moment for Didrikson was when her cancer returned, and she knew that the time had come for her to retire officially. She eventually passed away on September 27, 1956. 
Didrikson left behind an incredible legacy of her talents, in all kinds of sports, especially golf. She proved to millions of people that anything is possible for women. Even though she received a lot of judgment from narrow-minded people, it didn't stop her; it only made her work harder than ever.  
If you have enjoyed reading and learning about Babe Didrikson Zaharias, I recommend that you watch a 1975 TV movie based on her life called Babe. You should also read her autobiography, This Life I've Led,  which can be found now at Barnes & Noble and the Kindle Store.