The Legendary Jackie Robinson
The first African-American to play Major League Baseball actually grew up in your backyard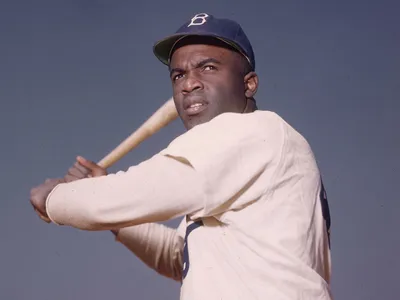 Some of the most legendary players in the history of sports are no longer with us, but their legend will always stay alive forever. One of the most well-known and iconic athletes in history is Jackie Robinson, the first African-American Major League Baseball player. You have probably heard of him, but did you know that he went to school near Glendale?
Jackie Roosevelt Robinson was born on January 31, 1919, into a family of sharecroppers in Cairo, Georgia. He was the youngest of five siblings, with three older brothers and one older sister. Just before Robinson's first birthday, his father left his family, and eventually all of them moved to Pasadena, California. As a young child, he didn't get the life he deserved, but he sooner made it all possible. 
After graduating from Washington Junior High School, Robinson attended John Muir High School. He played many different sports, including baseball, football, basketball, and track. Robinson was overall such an incredible athlete, that he was a star on all of his varsity teams.
After graduation, Robinson went to the University of California Los Angeles. He became the first UCLA student to earn a varsity letter in four different sports–basketball, football, track, and baseball. 
Robinson felt that his main inspiration in athletics was his older brother Mack Robinson. Mack himself was also an athlete, but he mostly excelled in track and field. One of his most valuable honors was when he won a silver medal in the 1936 Summer Olympics. 
On March 17, 1946, Jackie Robinson was only 28 years old when he became the first-ever African-American to play for Major League Baseball, making him the first person to break the color barrier for baseball. He made such a huge impact on the lives of others', inspiring millions of black athletes to play sports like baseball, soccer, football, basketball, and tennis.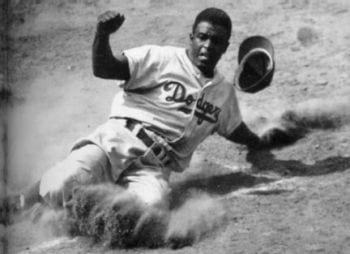 Robinson eventually was signed to play as a first baseman for the Brooklyn Dodgers on April 15, 1947. Once the Dodgers signed him, racial segregation was officially banned in America. As time passed, many other African-Americans started to play for professional sports teams, and many of them, of course, became legends as well. 
If it wasn't for the courage and determination of Jackie Robinson, it's possible that we wouldn't have many of the incredible players that we have today. Robinson had the strength to stand up for both himself and for his peers, and he fought to break open the barriers that once stood in their path. 
Robinson once said, "A life is not important except in the impact it has on other lives." Because of his bravery, and the impact that he had on all of professional sports, we have other amazing athletes, like Kobe Bryant, Muhammad Ali, Michael Jordan, Mbappe, and Patrick Mahomes. 
The legacy of Jackie Robinson will always be felt, especially in Major League Baseball. Because of his achievements, all players honored him this past Saturday, April 15, when every team wore his number 42 during the day's scheduled games. 
If you enjoyed reading and getting to know more about Jackie Robinson, I highly encourage that you watch the movie called,42, which is based on his life and career. This film stars the late Chadwick Boseman, who was also an inspiration to millions of people. You can watch 42 now on Amazon Prime Video.