Starting off your day with a nice cup of coffee is a perfect choice. But enjoying a cup of coffee, along with a nice breakfast, fulfills everything! Here are some local coffee shops and cafes that can wake you up when you're feeling tired. 
Urth Cafe
My first recommendation is the famous Urth Cafe, located on Colorado Boulevard in Pasadena. It might be one of those coffee shops that you've heard about, but maybe you've never been there. Well, it is the time to change that and enjoy a nice cup of coffee and some delicious food. 
This coffee shop is located in Pasadena, but there are also about eight more locations near us, including two other locations in Las Vegas. This place is a perfect choice for everyone, as it serves gluten-free, vegetarian and vegan food options. It is also available for lunch and dinner, with various organic coffees. The Pasadena location also has both indoor and outdoor seating available. 
Creamy Spoon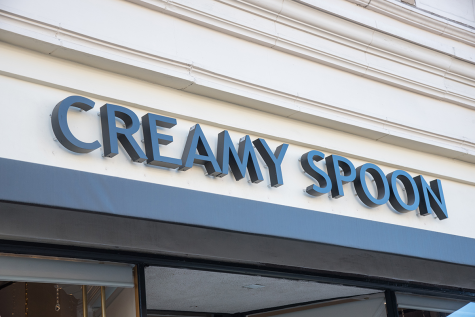 Your next option for an amazing brunch would definitely be Creamy Spoon. This is a really chill and appetizing spot, located in the heart of Glendale on Glendale Avenue. It is a cafe that serves delicious food and has a great atmosphere to relax and start your day off right. This restaurant features a modern French design, and you will feel like you've somehow left Glendale and are sitting at a cafe in Paris. There are a lot of food and coffee options to choose from, and everyone at your table will find whatever they like. 
There's No Place Like Home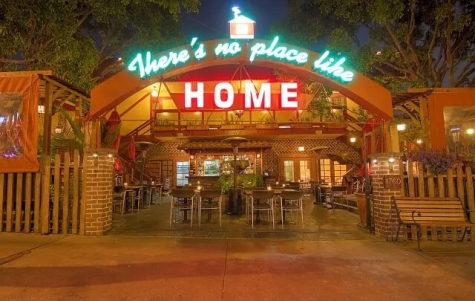 My third recommendation is a restaurant located on Hillhurst Avenue in Los Feliz known as There's No Place Like Home. This location is also available for lunch and dinner, and the restaurant closes at 10PM. 
Yes, this is a little far away from Glendale, but Home is definitely worth your visit. It has a warm and welcoming aesthetic, and they serve a good quality of food. The atmosphere is also perfect for enjoying your breakfast. 
This spot offers various food options to choose from, and it is a cozy restaurant that makes you feel like you are visiting a friend at their house. The Griffith Observatory is also a nine-minute drive from this restaurant, so you will have a nice chance to enjoy the views of the park after you've had a nice breakfast. 
Love You Latte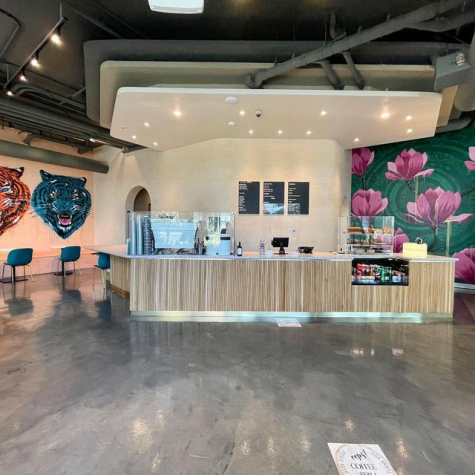 The name Love You Latte may seem tricky, as you might think that they only serve coffee beverages, but this place also has various options for both food and drinks. This is a great location, with fresh breakfast offerings, and the vibe is nice and fulfilling. 
Located in Glendale on Lexington Drive, Love You Latte is well-known for its waffles, which seem to be one of the most famous options on the menu. The staff is extremely friendly, and the service also creates a positive, joyful atmosphere. The coffee here is incredible, and obviously just from the name of the location, you should definitely try their latte. 
Olive & Thyme Cafe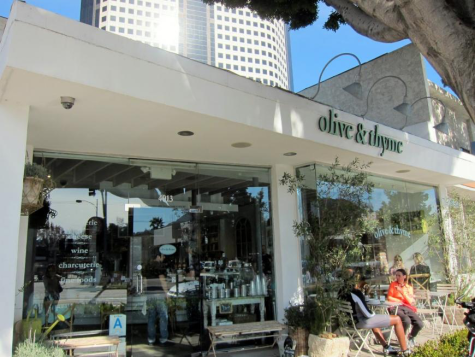 My final recommendation is the Olive & Thyme Cafe, which has three locations in Burbank. The cafe found on Riverside Drive has both indoor and outdoor seating, and  a large variety of food options. This place has flavourful specials for an amazing brunch. 
Olive & Thyme is open until 3PM, and you should definitely fit in some time and try their special pancakes. They do have other specials available, so take your time in looking at the menu and choose the best option for you. 
Overall, all five of these cafes are highly recommended, and each one has pretty high reviews. So if you would like to enjoy amazing food, with an aesthetically-pleasing vibe, then check out these locations and be ready for an awesome time.