The Vampire Diaries
Supernatural events have cursed Mystic Falls!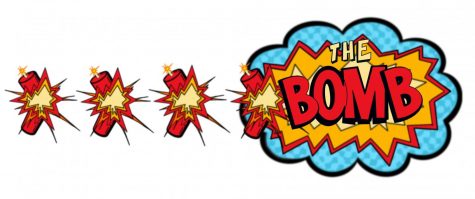 The Vampire Diaries premiered on The CW on September 10, 2009, and the series ended on March 10, 2017. It was developed by Kevin Williamson and Julie Plec, and written by L. J. Smith. TVD also has a series of books as well.  
Although it is a fantasy horror and drama series, if you are a fan of the supernatural like I am, you won't find it to be unpleasant to watch. This series has always been one of my all-time favorites. It features the romance that virtually all females adore, along with the supernatural elements that you've always wanted to see. 
Elena Gilbert (Nina Drobev) is a high school student who recently lost her adoptive parents in a terrible accident, but she doesn't find out what happened to them until later. She lives with her aunt, Jenna (Sara Canning), and younger brother, Jeremy Gilbert (Steven R. McQueen). Throughout Elena's new fresh life, she meets Stefan Salvatore (Paul Wesley), who's a 162-year-old vampire, and madly falls for him. 
Stefan hopes that, since he has moved back to Mystic Falls, Virginia he will start all over again and hopes to find his true love. However, this is impossible, because his older brother, Damon (Ian Somerholder), is also staying in town for a while. He's hoping to make Stefan's life miserable and to torture Elena as well. 
Let me just say right off the bat that The Vampire Diaries has my heart and is my obsession. There are exactly eight seasons of the show, and until Netflix regrettably removed the series after more than ten years, I must have watched it all the way through at least four or five times in total. 
We were all at home in 2020 and unable to escape our homes, so I wanted something to binge-watch for a long time. I decided to give it a try and soon got into the habit of watching it every day for the whole day.
Stefan Salvatore, Damon Salvatore, and Elena Gilbert are the main trio that is well-known to everyone. Fans of the show, including me, feel so much excitement and emotion for these three people. With a rotating cast of villains, the love they have for one another, and so much more, they undoubtedly experience many highs and lows over the course of the series.
15Elena is such a smart, kind, and sensitive person to be around. She always has other people's best interests in mind, so if you need assistance, she is the one to call. She undoubtedly evolves from season-to-season, and yet a major spoiler-filled event occurs for her at one point that changes everything for her. 
Everyone will always remember Stefan as a hero on the show, with the possible exception of his brother. He is well-known for being the brother who is careful, tender, loving, appealing, and an iconic ripper. He is always willing to make the ultimate sacrifice to save others, especially his brother. 
On the other hand, Damon is this cold-hearted, arrogant, powerful, and attractive brother. He always only has himself in mind and will end someone's life if he wants to. 
Without a doubt, TVD contains the best romance, drama, and supernatural elements that you will ever see! I genuinely adore every single one of the characters, and yet there are a couple that I didn't care for, or I just wanted them to suffer for the harm that they have caused others. (And if you're a fan of TVD, you'll know exactly which character I'm talking about.) It was amazing to see each character reveal their true selves in terms of personality and feeling.
And oh my, the songs on this show are another of its best features! You should definitely add the following songs to your playlist: "Hold On," by Chord Overstreet, "Holding on and Letting Go," by Ross Copperman, "Wings," by Birdy, "Wait," by M83, "Never Let Me Go," by Florence + The Machine, "I Feel So Close To You Right Now," by Calvin Harris, "Another Love," by Tom Odell, "A Drop In the Ocean," by Ron Pope, "Skinny Bird," by Birdy, "Take On The World," by You Me At Six, and "Be Still," by The Fray. 
If you love what you just read, you should definitely check out this series on HBO Max, Amazon Prime Video, and Peacock! I also recommend the book series as well!