The Green Knight
The overlooked masterpiece from A24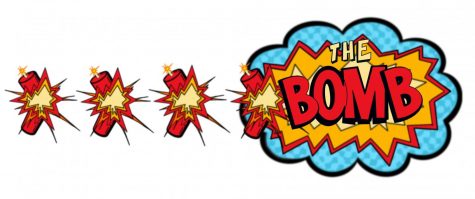 The Green Knight is an epic fantasy movie adapted from the 14th-century Arthurian poem Sir Gawain and the Green Knight. Released on July 30, 2021 by A24 Films, the film was written and directed by American filmmaker David Lowery. It stars Dev Patel, Alicia Vikander, and Ralph Ineson. The Green Knight is a chilling exploration of honor, mortality, and worth that subverts the expectations of the classic medieval fantasy. 
The film begins by introducing the protagonist, Gawain, as a lazy and hedonistic nephew of the illustrious King Arthur. On Christmas Day, he is invited to feast with the Knights of the Round Table. He quickly realizes that he has no stories to tell of himself and feels out of place among the kingdom's heroes.
Before Gawain has time to contemplate this, the celebration is interrupted by a giant known as the Green Knight, who issues a challenge to the table. Eager for his first tale of glory, Gawain accepts, but his actions bring about dire consequences. Throughout the rest of the movie, Gawain must go on an ill-fated quest, where he encounters various people and obstacles.
The first thing that grabbed my attention about this film is the stunning cinematography. The Green Knight is a spectacle. The use of visual effects, camera angles, and color are all meticulously thought-out to set the tone and themes. There's symbolism imbued in almost every aspect of the visuals. My favorite instance of this is the ending sequence.
The film scoring is also phenomenal. Daniel Hart has composed a soundtrack that adds so much to the haunting, hallucinatory atmosphere of the film. The score features choral vocals and ticking sounds, which help give the movie an underlying sense of dread, putting the viewer in Gawain's shoes as he grapples with the certainty of his death.
Of course, the performances are stellar as well. Dev Patel is the perfect choice for Gawain. I also enjoyed Alicia Vikander in a dual role as Essel and Lady Bertilak. 
But the most investing factor of The Green Knight is how it completely subverts the expectations that viewers may have of what a fantasy adventure movie is supposed to be. Instead of epic battles, dragons, and wizards, we get a protagonist on a journey that puts him through mental, physical, and spiritual turmoil. The ending doesn't feel traditionally rewarding, and the story is strange. It's not what we're used to, but that's the biggest reason why it's so great. 
The Green Knight is an underrated gem that gets better with every rewatch. 
It's creepy. It's surreal. It's weird. 
It's everything fantasy should be. 
And if you enjoy this movie, you might also want to check out The Lighthouse, Valhalla Rising, and The King.