Don't Be a Bobo, Get Some Boba!
Where are the best places to get boba? We got you covered!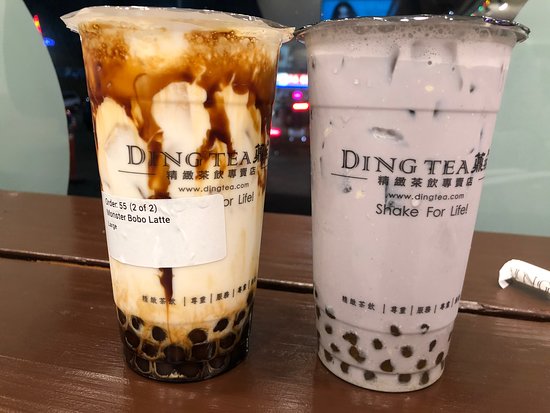 What is Boba? 
The term "boba", "bubble tea", or perhaps "pearl tea" refers to a type of drink made of tea and a variety of toppings. This type of drink originated in Taiwan in the late 1980's, where it grew in popularity as a street food.
It gained traction and slowly built a whole culture around it. Today, there are over 3,000 boba shops in the United States alone. At these shops, you can find a wide variety of teas and toppings, and it's a similar experience to a coffee shop.
What is boba tea made of?
The term "boba" itself refers to the topping that the culture was built upon. Contrary to popular belief, boba is not frog's eggs or anything of the sort. It is composed of tapioca starch, made into a dough and rolled into balls. It is then boiled to a squishy consistency. After boiling, it is added to either honey or a sugar syrup for flavoring. You can try making it at home from scratch or buying pre-made balls at the store.
Here is a list of some of the best places to get your boba tea: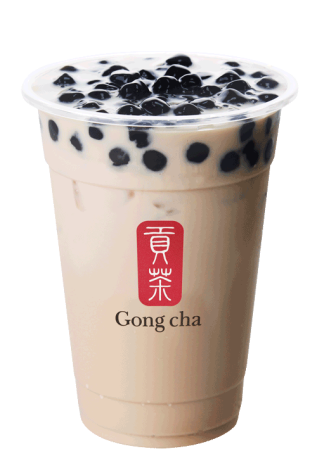 Ding Tea
Ding Tea is a boba franchise with the closest locations found in Alhambra, Hollywood, and Eagle Rock. This is probably my go-to, offering a variety of drinks and toppings.
I personally really like their classic house milk tea. I find that it pairs perfectly with boba and coffee jelly. Their drink selection is very diverse, even featuring Yakult flavored teas. I recommend this shop for trying out new flavors of tea with a good topping selection.
Gong Cha 
Gong Cha is another boba franchise, with its closest location in DTLA. They have amazing flavors and feature interesting toppings, like cheese foam, which may sound weird at first, but it adds an interesting taste to the drink. And don't worry: it's not made of regular cheese, such as mozzarella or cheddar. It's typically made with cream cheese and whipped cream.
Gong Cha in particular offers numerous flavors, such as matcha, oreo, strawberry and original. They also offer seasonal toppings, like aloe and red beans. If you check them out, I recommend trying the Ceylon Earl Grey Milk Tea or the Panda Milk Tea.
One Zo Boba
One Zo Boba has its closest locations in Pasadena, Monterey Park, and Beverly Hills. They offer maybe the best boba I've ever tried. Their boba is handmade and they offer a variety of flavors, such as honey, strawberry, black sesame, and brown sugar.
They also offer an assortment of egg waffles to pair with your drink. I highly recommend this place, especially the Roasted Rice Milk Tea.
Finally, here are some tips for placing your next boba tea order: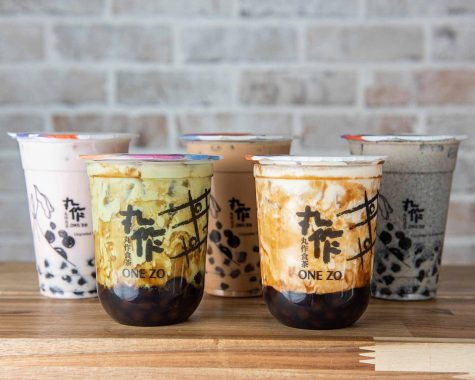 Experiment with toppings! 
It's not only about boba, which may be the main topping you think of when getting bubble tea, but there's actually so much more out there, including different types of boba! One that has been gaining popularity recently, is popping boba—a fruit-flavored boba that pops in your mouth. There are also jellies and puddings that pair great with drinks. I recommend mixing toppings, too, for an interesting combo, and my favorite combo is coffee jelly and boba.
Adjust your sugar and ice levels! 
A common complaint among those who try these drinks is that they are too sweet. However, the amount of sugar, and the level of ice, put into your drink can be adjusted. This is usually done in percentages, with 100% being the normal amount of sugar put into the drink. For example, if I want one-fourth the amount of sugar, I would order the drink with 25% sweetness. The same concept can be applied to the ice levels.
Overall, I think you should consider giving boba a try. It's extremely customizable, catering to all taste palates. Whether you prefer hot vs cold or drinks that aren't as sweet. Try it out and have fun experimenting with different flavors and toppings! Don't be a bobo, drink some boba!