5 Places to Go This Summer
Here are some day-trip ideas for the summer!
During the summertime, people plan vacations to other countries or regions, but those who do not have that opportunity should know about all of the spots closer to Glendale.  Here is a list of fun day trips that you can go on with your friends and family this summer!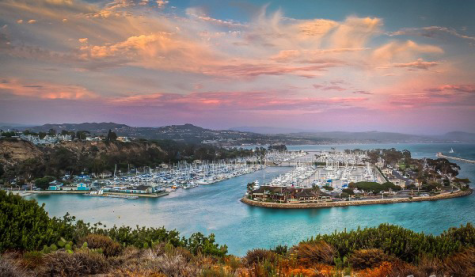 Laguna Beach
Laguna Beach is only an hour and a half drive from Glendale. It is an incredibly unique and beautiful spot for visiting, and it attracts people with its many incredible beaches, which all differ from each other by their beauty. Laguna Beach was officially founded in 1887 and in 1927 it finally became known as the city of Laguna Beach.
The City of Laguna Beach has many beaches, like Victoria Beach, Aliso, Heisler and Thousand Step Beach. This coastal destination is quite different from other spots, and it also has fancy restaurants, sandy beaches, and many more attractions. 
One of the best activities in Laguna Beach is its trolley, which is a free weekend transportation for exploring the area. You also won't want to miss the Festival of Arts and Pageant of the Masters, where real people pose to recreate the original characters of an illustration. 
The city has a total of 30 beaches with incredibly clear water, whose temperature is relatively warm in those areas. The Laguna Coast Wilderness Park is the only park in Orange County that has natural lakes. Those beautiful views, many more animals, and hiking and biking opportunities make it enjoyable for families to visit.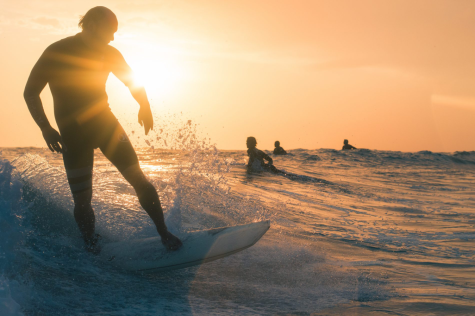 Dana Point  
Another location, which is close to Laguna Beach and is also located in Orange County, is Dana Point. This is the best spot to find relaxation and peace with its calm vibe. It is also known for being the world's capital of whale and dolphin watchings. 
The vibe of Dana Point differs from other cities, because the fresh air and positive feelings make you want to forget everything and enjoy every moment. But no matter how many times you go, it will still not be enough. 
People who like water adventures will be passionate about Dana Point, because it is a great spot for surfing, fishing, sailing, and paddle boarding. This will all make you create an unforgettable image, so get your swimsuit and run there! 
Solvang
If you are tired of the busy city of Glendale and want to run away, but not too far, then Solvang is the best spot for experiencing new adventures. This is a touristy Danish village, and when you walk those streets, the architecture and different formations may create a picture of a European lifestyle. The idea was to create a Danish community in the US, and that is how the city is now known as the Danish Capital of America.
There actually are people in Solvang who speak Danish, and while entering the stores, the urge to buy everything will be relatable to everyone, because you get the feeling of actually being in Denmark. The smells of Danish coffee, and the taste of Danish desserts and chocolates will tranfix you. Solvang is a heaven of Danish pastries where every corner has a variety of bakeries with a reminder of a Danish taste.
One of the most popular pastries in Solvang is the Aebleskiver, and all the tourists want to try it, which leads to long lines and the urge to buy more than one. You can also visit the Solvang Windmill, or you can take a little trip on a bus trolley, which will show you the Santa Ynez Valley. If you think a man with his hands on the wheel is driving the bus, you would be incorrect, because the drivers of the bus are the cutest horses. The bus takes you down Copenhagen Street, Second Street, Oak Street, and Alisal Road, and it will drop you off right where it picked you up.
Some other sites in Solvang include its historical churches, a vintage motorcycle museum, parks, and festival theaters. If you want to learn more about Danish culture, and spend a relaxing day outside of Glendale, then Solvang might be best for you.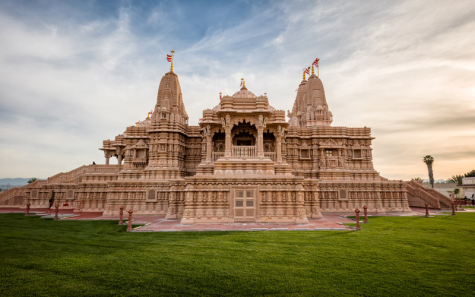 BAPS Shri Swaminarayan Mandir
BAPS Shri Swaminarayan Mandir, which is located in the Chino Hills, is a Hindu temple with absolutely stunning views. The temple is quiet, clean, and breathtaking. It is extremely big, and it is even more beautiful during the nighttime, when all the lights are on. The temple makes you feel like you are in a fairytale where everything is dreamlike. 
Everyone may enter the temple, because the local people are always welcoming, but before you visit, you should probably research a little about it to keep up that high energy and feel the atmosphere. The vibe at the temple is very peaceful, and the music played there brings you to tears and inner-peace. 
There also is a small store on the site, with many Indian snacks for you to purchase. There is also this gift and bookshop, known as Aksharpith, where you may select your own favorite book or gift to make yourself or your loved ones happy. 
Admission to the temple is free, and it is open between 9:00am and 7:00pm, but you are not allowed to take any pictures inside of the building. It is a magnificent place, and some people leave feeling speechless because of its magical power. Overall, the temple will surely make you become more interested in Hindu culture.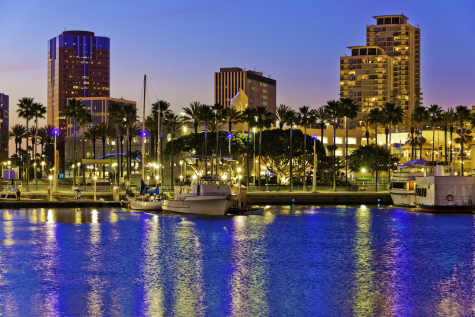 Long Beach
My final recommendation is the city of Long Beach. It is a beautiful coastal city, with a lot of activities to be explored and remembered. Long Beach got its name because of its beaches being long and wide, but originally it was named Wilmore City before  the residents changed it. 
The Aquarium of the Pacific will give you a chance to see more than 500 marine species. Usually, people spend around three or more hours exploring all the diverse types of animals found there, and you will love experiencing the underwater spaces. It was founded in June 1998 and annually about 1.6 million people visit the Aquarium.
Another fun activity to enjoy with your family is a Swan Boat rental, which only costs about $11. The Catalina Express is a round-trip boat ride from Long Beach to Catalina Island, and it is definitely not an experience that you should miss. Long Beach should surely be considered a family town, for both its warmth and beauty. 
So when you are going to spend time with your family this summer, you should not only think about a visit to another country, because there are many beautiful spots to visit that are just a few hours away from you. 
Do not look for excuses and stay at home, just lying down and watching movies all day. Instead, invite your loved ones on a family trip, which will not cost too much money, and will bring happy faces and unforgettable memories.