All of Us Are Dead
A scary and very exciting series on Netflix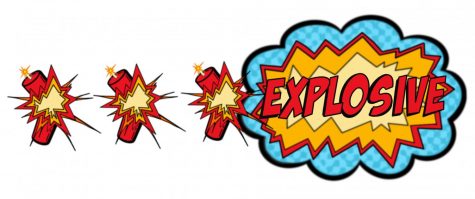 The Netflix series All of Us Are Dead, premiered on January 28, 2022. It is a Korean horror drama directed by Lee Jae-kyoo. The series stars Park Solomon, Cho Yi-hyun, Chan-Young Yoon, Park Ji-hoo, Yoo In-soo, and Lee Yoo-Mi (who appeared as Player Number 240 in Squid Game).
Overall, this series is scary and dramatic, but at the same time, it is also very thrilling to watch. You should definitely not miss it, because this show grows more and more interesting, the further you progress into the storyline.
The series starts off with a professor at a local high school who has failed his science experiment. A student is infected by the experiment and this causes the school to be overrun with zombies. Several students are trapped inside the school and struggle to survive with no food, no water, and no way to communicate with the outside world. In order to survive, they must use the equipment that they find around the school to protect themselves and go for an all out battle, or else they will become one of the infected. 
Before watching the show, I was definitely expecting that this show would be unpredictable to watch. And after watching the entire series, my expectations were met.    
I definitely recommend everyone to watch this series, mostly because it's very action-packed and dramatic. People who really like watching horror and zombie-apocalypse stories will also enjoy this series. However, I do not recommend this show for children under 10 years old, because it contains mild language, lots of gore, crude-humor, and violence. Parental guidance is strongly recommended.
The actors of the series are really amazing. They are very believable in their performances, and they all fit very well, especially the main villain of the series, Yoon Gwan-nam (played by Yoo In-soo). Chan-Young Yoon as Lee Cheong-san is another amazing actor, and he fits perfectly into his character. He cares about his friends, and he wants them to survive as long as possible.
Every episode is really remarkable and dramatic, and there are also moments that are really funny. The saddest parts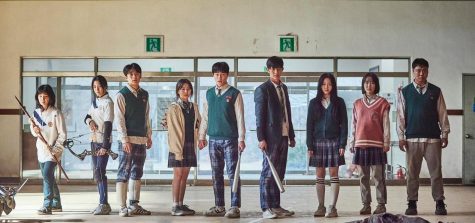 in the series are when the important characters sacrifice themselves just to save the remaining survivors. Also the flashbacks of events, where we find out how the virus was created and how it started, are the most heartbreaking. Each episode is laid out very well, and it keeps the audience wondering and feeling regret for what happens next. 
One of the best episodes overall in the series is Episode 11, where the remaining survivors are trying to stay alive, and they find a safe place to get rescued by the military. We see one of the survivors sacrifice himself to save the remaining students, and he does it for the sake of his daughter. 
The villain Gwi-nam continues to kill every person that he encounters, and he hunts down the remaining survivors. Gwi-nam and our hero Cheong-san end up in a fight, and Cheong-san sacrifices himself to let the remaining survivors escape before the military bombs the place.
Another interesting episode is Episode 4, where the backstory about the doctor that created the virus is revealed. He created the virus because he was angry about the school's lack of punishment for the bullies who abused his son. This causes him to inject his son with a medicine to become stronger and fight back against the bullies. However, his medication ends up backfiring.
Overall, All of Us Are Dead is a fantastic series to watch. The show is mainly intense, thrilling, and funny, and its viewers will surely enjoy it. Anyone who loves K-dramas, horror, and especially zombie apocalypse stories, will enjoy this show. 
I also recommend watching Train To Busan if you haven't already heard of it or watched it. Essentially, it's a movie and a K-drama that dramatizes a zombie apocalypse event as well.