Euphoria, Season 2
This HBO series keeps getting better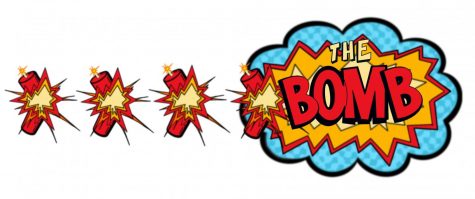 WARNING: SPOILERS AHEAD!
THIS SERIES CONTAINS EXPLICIT CONTENT, INCLUDING DRUG USE, SELF- HARM, VIOLENCE, NUDITY, AND SEXUAL CONTENT. VIEWER DISCRETION IS STRONGLY ADVISED.
The popular HBO series Euphoria was written and created by Sam Levinson. Its renowned actors include Zendaya (Rue), Hunter Schafer (Jules), Maude Apatow (Lexi), Sydney Sweeney (Cassie), Jacob Elordi (Nate), Alexa Demie (Maddy), Angus Cloud (Fezco), Chloe Cherry (Faye), Dominic Fike (Elliot), Barbie Ferreira (Kat), and Javon Walton (Ashtray). The first and second seasons of the show can be found now on HBO Max. Overall, this latest season has completely exceeded every expectation that fans had set for it. 
Before getting into the second season, it is important to understand that Euphoria is not for everyone. It includes violence, nudity, self-harm, drug use, and other explicit content that may trigger and cause people to endure a wave of unwanted memories and trauma. Before watching, please make sure you are 100% comfortable with seeing this type of content. 
The second season starts off with the slow incline of the excitement, as we learn about the shared history between Fezco and Ashtray. The first episode finally explains who and why the woman hidden in Fezco's house is so important to him. How Fez and Ashtray came to be a family is revealed, as we discover that their own caregiver showed them what it takes to survive in the business world of drugs. Everything you know about this brutal way of life is overturned and brought into light, not only in this first episode but during the entire season. 
The first episode also brings to light a new affair in the toxic relationship shared by Maddy and Nate. The complexities of teenage love and sex are addressed, even amidst such ugliness. However, this toxic relationship also begs the question: Are Nate and Maddy supposed to end up together in the end?   
Levinson surprised viewers this season with a new romantic connection between Fez and Lexi, along with new characters, played by Dominic Fike (Elliot) and Chloe Cherry (Faye), who both make a big impact on the Euphoria storyline. Elliot is introduced as a drug addict who supplies Rue on a daily basis. Faye, on the other hand, is introduced as Rue and Fez get caught up in a drug deal at the beginning of the season. 
A huge disappointment for fans is the lesser role of Kat in Season 2. In the previous season, Kat appeared as one of the main characters, who shined a light on the issue of body dysphoria. However, in Season 2, Ferreira's character only appears in certain scenes, which dismayed many viewers who were looking for another iconic moment featuring Kat's bold personality. 
One thing that this season does not fail to accomplish is the detailed examination of real-life struggles, including manipulation, gaslighting, toxic masculinity, validation, and substance abuse. Just like in Season 1, each issue is taken up to a whole new level, with more great acting, more heartbreaking scenes, and more soul-crushing conversations. The struggles that all teens go through have never been as publicly and expertly expressed as they are in Euphoria. 
Another thing to emphasize is the importance of understanding your worth in relationships. This season really highlights the difficulties in maintaining relationships at such a young age. It is important for viewers to understand that toxic relationships are not ever the best or healthiest relationships for teens to have. Although you may want something as iconic as Nate and Maddy's relationship, we all must constantly remind ourselves of our worth. 
Across social media platforms, people believe that this season does not give enough screen time to the actors and characters who deserve it. Despite this fact, Season 2 does a phenomenal job of surpassing the quality of the season before. With its great production and direction, along with great acting by iconic actors, Season 2 of Euphoria does not disappoint. 
If you do happen to enjoy the second season of Euphoria on HBO Max, you should also check out The Society and Spinning Out, which are both streaming on Netflix.