Euphoria, Season 1
The groundbreaking HBO series is not for everyone.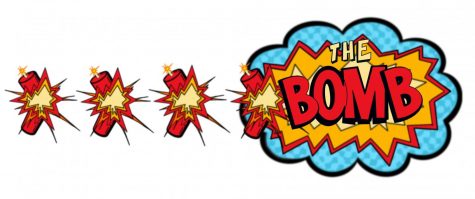 WARNING: This series is for mature audiences only. It includes scenes of sex, nudity, rape, drugs, and abuse. Viewer discretion is strongly advised. 
Euphoria, the hit HBO drama series, was created, written and produced by Sam Levinson. The cast includes the famous Zendaya (as Rue), Jacob Elordi (as Nate), along with Alexa Demie (as Maddy), Sydney Sweeney (as Cassie), Hunter Schafer (as Jules), Barbie Ferreira (as Kat), and Angus Cloud (as Fezco). 
The series was first released back in June of 2019 and can be found exclusively on HBO Max or on HBO's cable channel. Euphoria captures the brutal life of teenagers dealing with drugs, sex, and abuse. Its explicit content should not be judged negatively, as the problems that the characters face depict real-life struggles. 
Euphoria's storyline is based on the stories and journeys of a group of high school students. Mixed in with drugs, alcohol, sex, and the mystery of the unknown, this group of students find themselves in the darkest era of their lives. Dealing with issues of abuse, addiction, self-harm, and rape, Euphoria tackles each situation with no filter. After all, real life in general has none.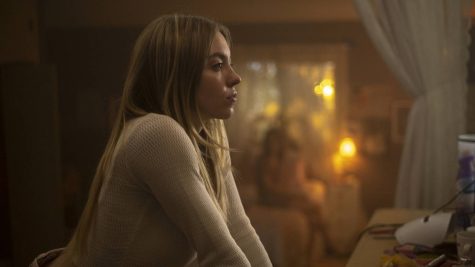 Before watching this show, I expected there to be some explicit content. I was prepared for anything and everything, and I suggest that you do so as well. I also recommend making sure that you are comfortable with the type of content you are about to be shown. 
This show is not for everyone and can trigger people who have experienced trauma. It's important to understand the importance of your own health. If you are in doubt of watching this show, you should definitely move along and find a different one that appeals to you. 
However, the characters' stories, traumas, and toxicity are something that you'll never regret viewing. Even though it tackles many sensitive topics, it does broaden your perspective and makes you more aware of the types of people in the world. The series also prepares you for what may come and warns you about what not to do. 
Levinson directs his actors perfectly, giving us a clear view into how this group of teenagers struggles. Not only does this show have the most beautiful cast, but it also has the most amazing performances. Normally, most shows have a small percentage of poor acting and scripting, but Euphoria sets the bar even higher.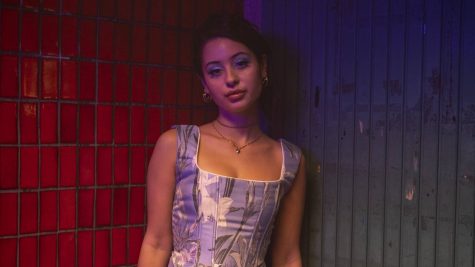 One of the episodes that clearly stands out is Episode 5, because it reveals the darkness in the beauty of relationships. Dealing with obsessive behavior and the appearance of police, this episode unmasks one of the most iconic characters in this show. 
The music featured in this season is absolutely breathtaking and beautiful. One of the most recognizable artists featured on this show would be Labrinth who created "Mount Everest" and "All for Us", in collaboration with Zendaya. The beat in each second of every song is nothing you've ever heard before. Hearing the soundtrack instantly brings up the image and idea of Euphoria. 
Overall, the first season of Euphoria is one of the best that I have ever seen. I highly recommend this to anyone who feels comfortable with this type of material. It is not for everyone, but watching it is definitely worth it. 
If you do decide to watch and happen to enjoy this show, I recommend also watching Grand Army and The Society, which are both streaming on Netflix.