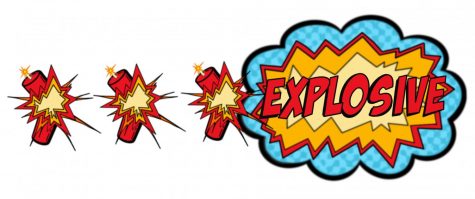 The first installment in the Ice Age series was released in 2002. It is a fantastic movie made by Blue Sky Studios, which unfortunately closed last year due to the pandemic. 
Ice Age features the voices of Ray Romano, John Leguizamo, Denis Leary, and Jack Black. It was directed by Chris Wedge and Carlos Saldanha, and it was written by Michael J. Wilson, Michael Berg and Peter Ackerman. You can currently find this film on Disney+ and Hulu Plus.
After 21 years, this franchise is still holding up. This movie is all about friendship, survival, and doing the right thing. Ice Age is a good movie, but I just wish it was a little bit longer.     
This movie takes place during a migration of animals during the great ice age. When Manfred (a mammoth, voiced by Romano) and Sid (a sloth, voiced by Leguizamo) are walking, they find a human baby in the river stream, so they decide that they need to return it to its parents. 
Later in the movie, they bump into Diego (a saber-toothed tiger, voiced by Leary) who joins their expedition. After a bump in the road with some of Diego's friends, Manny and Sid help and save Diego from other tigers. After that conflict, they start moving again. At the end of the movie, they solve their conflicts and become best friends.
When I first watched the whole movie, I thought that the performances were really funny. Sid is one of my favorite characters, because he is really clumsy and lazy. He is also really chatty, supportive and loyal, even though he had been abandoned by his family.
Manfred, the mammoth, is really cranky, grumpy and alone in the film. When he bumps into Sid, he protects him from angry rhinos. Manfred reminds me of a father to Sid and the other animals, because he's leading them to safety. At the end of the film, Manfred becomes sweet and kind. 
Diego, the saber-toothed tiger, is really loyal and aggressive. He has a mission to deliver the lost baby to the leader of his pack. He keeps trying to lead Manny and Sid to his leader, but then he decides he is going to leave the pack and start his own adventures with Sid and Manny.
Overall, I recommend this movie if you haven't watched it. It shows the friendship of Manny and his friends and how they work together. 
And if you enjoy this movie, you should definitely check out all of the other Ice Age movies, which can also be found on Disney+! 
Stay cool, Nitros!