Jacob Petrosyan is 18 years old, and he was born and raised in Armenia, the country of beauty, history and rich culture. After living in Armenia for 16 years, Jacob moved to the U.S. to achieve his American dream. 
Jacob is also the vice president of Armenian Club and the publicist for Art Club, and his most recent achievement is that he won the "Class Clown" title in the Campus Characters school competition.
"Many of us think that senior year is the easiest and that it is not really fun," Jacob said. "So today I would like to tell you how to stay productive during your senior year at Glendale High and make good use of your time."
One of the most popular ways to stay busy while being productive is earning community hours. Community service is basically an unpaid job you can do for your community or a non-profit organization. 
At Glendale High School, if a student earns 50 hours of community service, they will receive the GHS Community Service Award on their graduation day. This is not a graduation requirement, but it can make a big difference when students are applying for admission to colleges.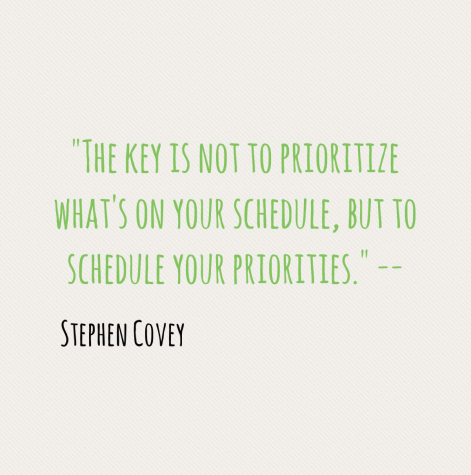 School clubs can also play a huge role in a student's life. They may not only fill your days with joy and excitement, but they can also be a great experience and help you socialize with people more often. "I would also suggest looking forward to being [a part of] a club cabinet," Jacob said, "because it can also look good on your college applications and give you some leadership skills." If you are lucky enough to be talented in a certain area of sports, Jacob believes you should try out for a school team as well. 
For the less athletically inclined, Jacob suggests "keeping in touch with your art teachers, because they are the ones announcing the art competitions or some other activities that you would want to be part of." Glendale High School is also organizing a tremendous number of events that require student participation, so you definitely don't want to miss the daily announcements in the mornings.
"Although I missed my sophomore year, and [during] my junior year I wasn't able to do anything because of Covid-19, I am very proud during my senior year that I am catching up with whatever I missed and even more," Jacob said. "I won a few GHS art competitions and [finished] in the top 3's. I took part in some huge school projects that I'll be endlessly thankful for."
Jacob wants to encourage every senior to not be afraid to participate in various activities that can be beneficial for them and enjoy high school while they can. These four years are a one-time opportunity, and we are almost at the finish line.
Get involved and be productive, Nitros!