Friday Night Funkin'
The rhythm game that owned the internet is now a year old, and here's why you should play it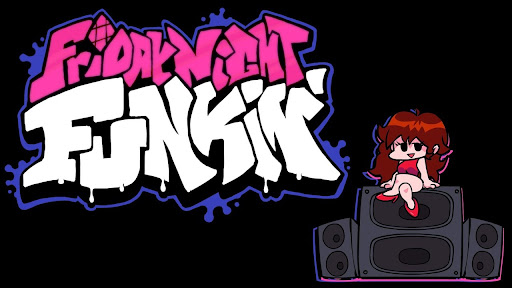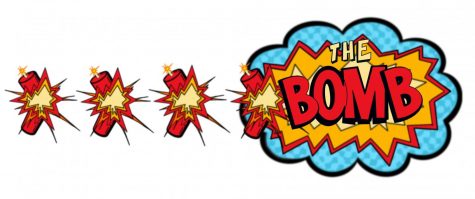 Friday Night Funkin' is a game that took the world by storm a year ago, and that isn't an understatement. In a response to a fan on Twitter, lead developer Cameron Taylor (@ninja_muffin99) wrote that the game "never had a humble moment" and it "had like 5k likes overnight."
The game is still currently a work in progress, but it has been posted on Newgrounds, a website known for numerous early web series and comics and Flash powered games made in the early 2000's.
The website gives many artists, animators, producers, and game developers an algorithm-free space to share their work. This provides them with a fair environment where anyone can shine, unlike many other social media sites where your work is promoted by algorithms that track the interactions on your posts.
Friday Night Funkin' was originally created for a game jam event, where various developers submit a video game they created from scratch in 24 hours. So what makes this game worth playing?
To begin, Friday Night Funkin' is a rhythm game about an unnamed kid referred to solely as the boyfriend, who is challenged to face his girlfriend's parents, Daddy Dearest and Mommy Mearest, as well as other opponents, in a series of rap battles.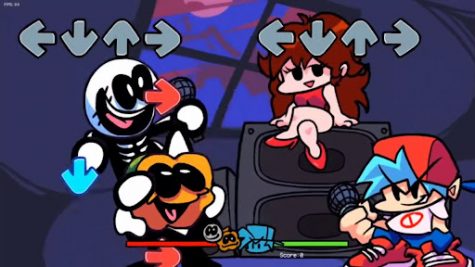 Even though there is not much dialogue or many cutscenes as of yet, the implied story of the game is that the girlfriend's parents generally disapprove of their relationship. So in order for the boyfriend to prove himself worthy of dating their daughter, he must win rap battles against them and other opponents that they send his way.
That's all there is to it! You might even recognize a few characters that you challenge! The spooky kids, Skid and Pump from SrPelo's popular Spooky Month animated series on YouTube, even make an appearance in the game. 
Each opponent gets their own subplot in the overarching story, separate from each other by sections, called Weeks. There are currently 7 Weeks completed, with more to come!
The plot of the game is extremely simple yet attention-grabbing, and the gameplay admittedly isn't anything that special. It plays out like any other rhythm game. You press 4 keys on your keyboard to the rhythm and the vocals of each song. However, it is extremely beginner-friendly, unlike many other popular rhythm games. It is often compared to PaRappa the Rapper, in the sense of how accessible and easy the game is to pick up.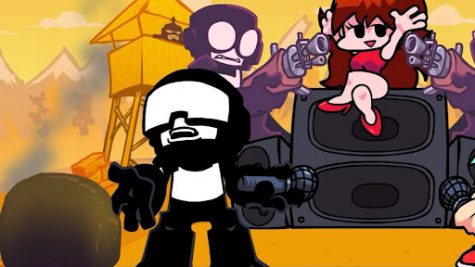 However, what really sets this game apart are the music and the graphics. The music on the game is composed and produced by Isaac Garcia (@kawaisprite), and it is extremely unique and unlike any other game out there.
Garcia goes for an almost minimalist, but hyperpop, style when making music for Friday Night Funkin', substituting traditional spoken vocals for "beep" sounds. It works extremely well in the context of the music. Each character has their own distinct vocals, featuring a different beeping noise that is used for their voice. When you first listen to it, the music may seem odd, but after just a few replays you will find yourself jamming to it.
The art style of Friday Night Funkin is extremely charming and the character designs are simple, yet sweet. It's reminiscent of old Newgrounds web series or Flash games.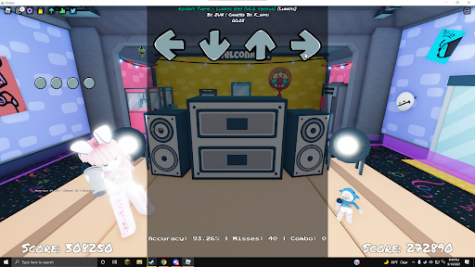 Overall, the game is a must-play, and it even offers a ton of replayability. Are you finished with all 7 Weeks? No problem! Try beating your scores using Freeplay mode. The gameplay, while simple and easy to pick up, also leaves plenty of room for you to improve your skills.
Right now is the perfect time to get into Friday Night Funkin'. The game is constantly supported by a playerbase of millions all over the world, and it offers a unique musical style and plenty of replayability. A year's worth of content of canon and mods is also waiting for you. This is a modern classic.