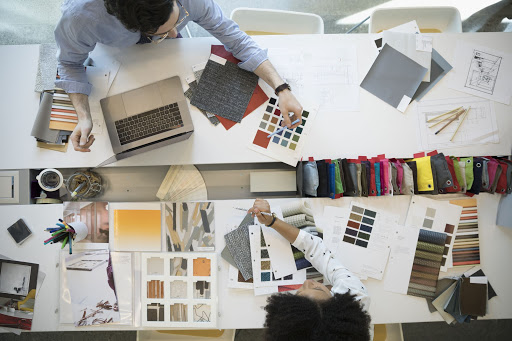 Interior design is a very rewarding job of which not a lot of people are aware. An interior designer is someone who plans and designs the environment of the interior of a space. People with a big talent in art and design may enjoy continuing this passion as a career. A lot of people think that, by being a designer, you won't make much money. However, interior designers may be very talented in their passion, and a hobby may bring them to big success and happiness. All designers should definitely be creative and professional and have a taste in new brandy styles of remodeling interior spaces.
People who have a big passion in design prefer to choose that as a career, because those are the people who like to transform all the raw space into a beautiful and special area. Those are the people who like to make other people happy with a new design and creative ideas. Some people keep that as a hobby, but some cannot stop and move away from it. It is a very hard job, because no one knows how it will go, so not a lot of people like to take a risk. Before choosing this as a career, people should definitely consider that interior design is not only about creativity, because there are a lot of small details that go into the process.
Some people think that it is not a good job because in their opinion not a lot of people need interior designers to style their own houses. Nevertheless, interior designers are very helpful, because they can transform a dark and empty area into a brighter and more colorful place. Lori Dennis, who is a very popular interior designer, said that "furniture can give you a sense of security," which is a great point. If you cannot find a good item, then someone else can choose the best furniture for you to make you secure and happy. 
Lori Dennis is actually a good role model for all interior designers, because she went from having nothing to creating a big world of colors and a bright future for herself. Dennis was living with her parents, and they would always fight instead of playing with her. She would always ask herself why they only cared about themselves, while she was sitting in her dark room, reading a book.
Dennis would always ask herself why her room didn't look like it belonged to a child. Then one day, she got a delivery and it was surprising for her that something was ordered for her. When she opened the box, she saw a set of Popeye sheets, and she ran as fast as possible to put them on her bed.
Dennis walked away and saw how her room had turned from dark and sad to bright and colorful. That small addition made her change her entire life and eventually brought her to a big success. Now, Dennis is one of the most popular designers, and she is also thankful for those bedsheets that changed her life completely.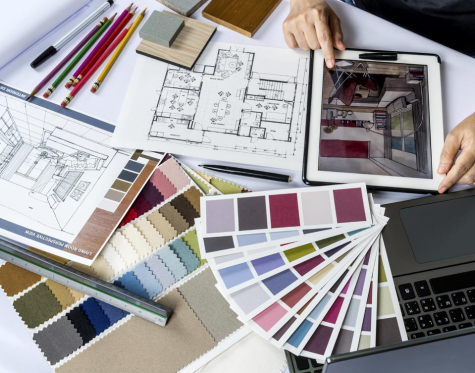 If you are planning on moving on with interior design, then in high school you should focus on your art classes, because a training in art is required for interior designers. After high school, it is your time to choose what to do: either you should go to community college first or straight into a university. Almost every university provides interior design courses. There are even some special interior design schools. To be an interior designer, you should have a bachelor's or an art degree.
There are few ways to help you get clients and one of them is through buying advertisements so that you are visible on social media. You should also create your own website with pictures of your own work to let people see your talent. It is also a good idea to apply to an interior design company at first, and once you establish yourself, you may work on your own. A company is the best way to get on track. Your family may also be able to help you, and by practicing on their own homes, you may get more experience.
Some of the interior designers also do some other types of design. Party planners have a similar mindset, so a lot of interior designers are good at event planning. Both of them are highly creative people. Color matching and artistic ability are the most important skills needed for both of these careers.
Overall, interior design is a great job for someone who has a passion for it and chooses it as a career. People should listen to themselves, and if they are determined, then interior design is a great way to be successful. Every job has a beautiful side, but design can make the next generation creative and bright.