Nelin Gharpetian Is Ready to Make a Positive Impact on GHS
There are many people in the world taking chances in order to achieve their goals and just to become active in their own school. A young lady named Nelin Gharpetian is our Freshman Class President and is one of those incredible people making changes and attempting to make the most of them. There is a lot of work in her position, and she is willing to take on her tasks!
Nelin is 14 years old, and she was born and raised in Glendale, California. She has two older sisters, one of them, Nayra Gharapetian, graduated from GHS last year and was a four-year member of ASB. Nelin also takes part in other opportunities on campus, such as our girls soccer team and WE Club. 
Nelin's hobbies and interests include playing the piano, playing soccer and dancing. One of her pet peeves is when someone is interrupted as they are speaking, because she finds this very rude. Three words that her friends and family would use to describe her are smart, passionate, and kind. She is also very into pop music, as it's her favorite genre. 
Nelin hopes to return to the GHS campus soon, since being a member of ASB requires them to put on a variety of events, and it is difficult to plan and promote them, since everything is online. As a Nitro athlete, she isn't required to practice on our field, but she will eventually return when soccer season hopefully begins in the spring. 
Most of us have lots of mixed feelings when it comes to covid-19, but Nelin feels like it has been difficult to transition from school on campus every day to rarely leaving the house and communicating in the Zoom meetings.
Nelin decided to become Freshman Class President, because she wanted to be involved in school and make a positive impact during her high school years. Being a class president requires her to run her weekly class council meetings, to work with other students in making decisions, and to organize events. 
She says being class president is so much fun, but it includes a lot of work. So far, Nelin hasn't been able to accomplish much, since it is only her first year and she is spending her time primarily at home. However, she is in the middle of organizing a fundraiser for her class.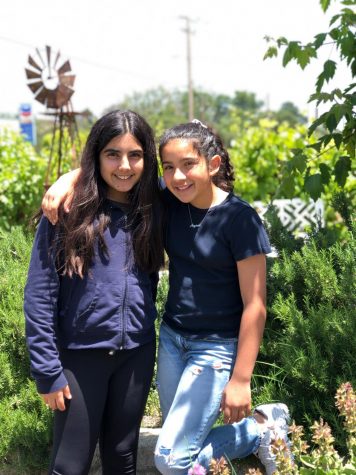 Nelin feels that a good leader gives the people around them a voice and encourages teamwork. This relates to her, because during Freshman Class Council meetings, she tries to let everyone have a chance to talk, and she is always open to their opinions. 
Nelin's role model is her dad, because he moved to the U.S. at the age of 25, all by himself with not much money, but he worked very hard in order to create a great life for himself and his family. Her family motivates her, because they have all done great things, and she aspires to do the same.
Ten years from now, Nelin sees herself graduating from college and working a full-time job. She isn't exactly sure yet what career path she wants to take, but she aspires to pursue something in the pharmaceutical industry, because she is interested to learn more about working in medicine. Her main goal in life is to work at a job she enjoys, and to start a family of her own some day. 
If you are a freshman, and you would like to learn more about being a part of the Freshman Class Council, please contact your class advisors, Mr. Benkovich ([email protected]) or Mr. O'Malley ([email protected]), for more information.