Introducing Your 2020 GHS Homecoming Court
Arline Daniali: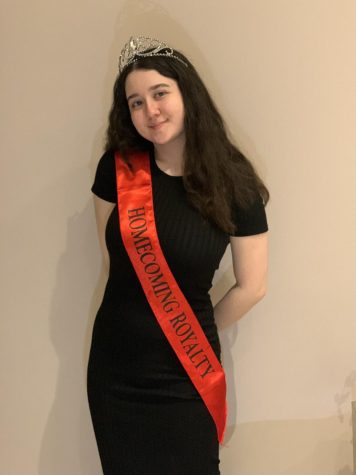 Arline is involved in many different aspects of school. She is the Senior Class President, president of the Make-A-Wish Club, vice president of the National Honor Society, and the Social Media manager for the GHS Explosion website. Arline is involved in her community through Make-A-Wish, by volunteering and writing letters to people in elderly homes during these social distancing times. Along with her friends, Arline started a fundraising group to sell scrunchies to donate funds to the Armenia Fund. Together, they have raised over $3,000. Her hobbies include crocheting, journaling, cooking, baking, watching movies, and sleeping. After high school, she plans to go to college to study broadcast journalism, with hopes to become a news reporter or anchor. She aspires to take this route in her career, because the current division in our nation can be heavily connected to the division in the media. If there is a way she can contribute to change in our country, she feels this is the best way she can do so.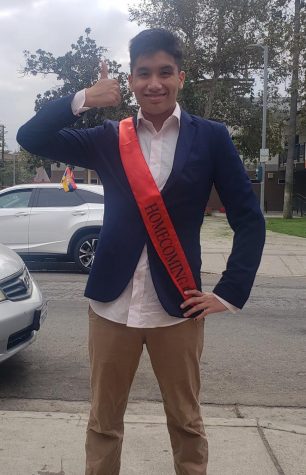 Mark Franco:
Mark is a Director of Publicity for ASB and a member of Nitro Crew. Outside of school, he helps take care of his little brother. He likes to play videogames, swim, skate and draw. He wants to be a real estate developer, because he wants to make his own house and they make a lot of money.
Daniel Garcia: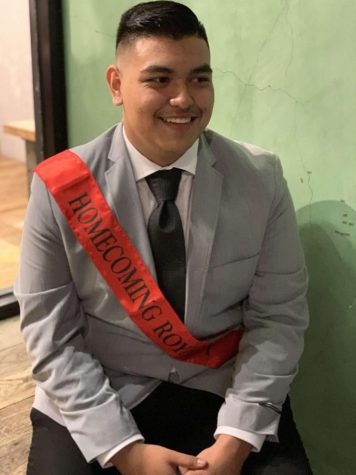 The first thing that Daniel can remember about high school is trying to join the baseball team. He remembers meeting some new friends early on, which then led to him to getting comfortable with the group of people that he would then spend the rest of high school with. Daniel continued playing baseball throughout freshman and sophomore year, but he decided to take some time off during his junior year so that he could spend more time focusing on his classes. Now as a senior, he has decided to get back into baseball, and also join ASB as a commissioner, so that he can be a part of the group that helped make his time at GHS amazing. Daniel enjoys hanging out with his family and friends, as well as playing games and listening to music. He likes to be active at the park, either by hitting baseballs or shooting a three! Daniel also enjoys staying at home watching movies with his family or playing online video games with his friends. After high school, Daniel plans on going to college and study to eventually become a firefighter, so that he can help people in danger, give back to his community, and be a positive role model to kids and others.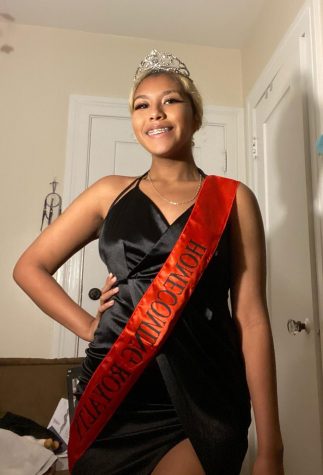 Breahna Galloway: 
Bre has been a part of the Glendale High School Drill team since her freshman year and is now a captain her senior year.  She's a procrastinator yet always finds a way to pass her classes. She spends any free time not at practice doing make-up work for classes, volunteering at her old schools, John Muir Elementary and Roosevelt Middle School, as well as helping out at some events held at school. Bre often spends her time dancing, attempting to paint, and singing in her 2-hour-long showers. She finds comfort in being with her friends and partaking in spontaneous adventures with them. She also enjoys cooking and trying new things, and she struggles to keep her tiny plants alive but it's okay. Bre's interest in people-watching and the human mind has sparked an interest in psychology for her, and she hopes to pursue a career along those lines. She wants more than anything to help and better understand people as a whole. And although she isn't quite sure what the after high school life holds for her yet, the ultimate goal is to be rich and famous.
Rafayel Hovhannisyan: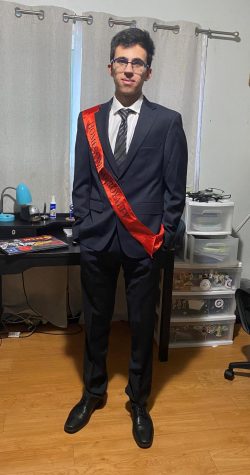 Rafayel has been involved in the GHS cross country and the varsity and junior varsity tennis teams. He has participated in many clubs, including Music Club as director of finance, Esports Club, and Book Club. He is a staff writer for the GHS Explosion online news site, and he has been working a paid-job at Adventist Glendale Hospital throughout the coronavirus. He is also deeply involved in the Glendale Dungeon and Dragons community, usually serving as the Dungeon Master, and before the pandemic you would probably catch him playing at PLAYlive Nation in the Glendale Galleria. In his free time, he enjoys stamp collecting, playing board games, playing music (piano and guitar mostly), reading, thinking critically, and writing. He plans on becoming a surgical oncologist and going on trips to his native country Armenia, in order to build more hospitals and improve on the healthcare system. He also is very passionate about health issues in Africa and plans on traveling there in the future to help build hospitals and provide medicine.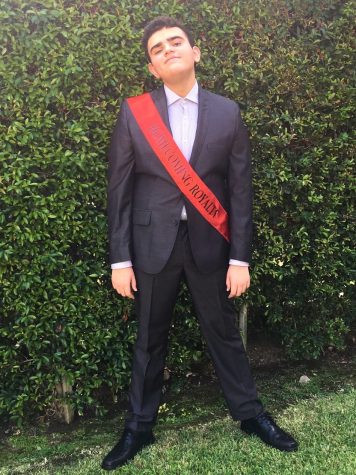 Isaac Ibarra: 
Isaac has been president of the Art Club and ASB Director of Publicity for the past two years. He also frequently volunteers at the Los Angeles Regional Food Bank. Isaac enjoys drawing, painting, gaming, listening to music, and catching up on sleep in his free time. Isaac plans to attend an art college and become a professional animator, because he enjoys creating characters and bringing them to life.
Desiree Lim: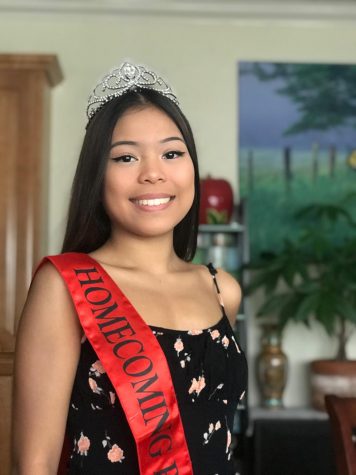 Desiree is a captain of the Glendale High School Dance Team. Before quarantine started, she volunteered at Verdugo Hills Hospital as a student volunteer on her off time. Her hobbies include dancing, singing, baking, going to Disneyland and spending time with family and friends. She plans to either become a labor and delivery nurse or a teacher. Growing up, she has always wanted to work with babies or kids, so either job would be great for her.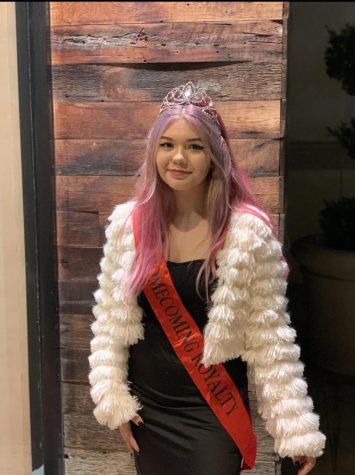 Stephanie Montes:
Stephanie was on the GHS Drill team for her first 2 years of high school. During her junior year, she decided to move away from Drill and join Technical Theater. Stephanie is this year's FIDM Fashion Club president, and she is involved in many extracurricular activities, like colorguard. Stephanie has always been helpful towards her community, as she volunteers to take care of other people's dogs, and she enjoys talking to the friendly old people at the nursing home. Stephanie is also a part of the Glendale Unified School District Student Coalition Advocating for Black Lives. Stephanie's hobbies include sewing, painting, dancing and practicing spirituality. Stephanie will attend PCC and get her cosmetology and nail tech licenses, study fashion design and complete her transfer requirements. She then wants to attend UCSB to double major in psychology and sociology. She plans to become a therapist. Stephanie also will create a company that would offer people the chance to experience a hair salon treatment, but it would also include cosmetology and nail tech and fashion design services all at once.
Miako Yuba: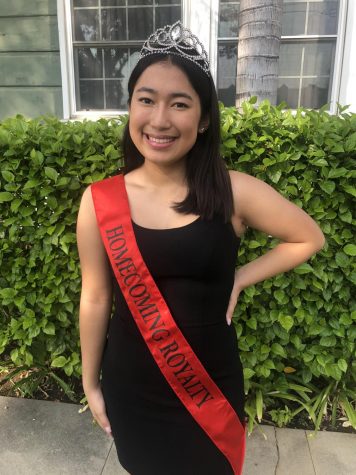 Miako has been on the GHS cheerleading team for 4 years now. She has been in Key Club since she was a sophomore and her roles have included treasurer, division news editor and publicist. During her sophomore and junior year, she was a part of Glendale High's stage crew where she became house manager. In her last year, she is now a part of Nitro Crew and ASB as Director of Student Store. Every year, Miako volunteers for the LA Times Book Festival at USC. This summer, she enjoyed making toys for animals and masks for veterinarians. During her free time, Miako enjoys watching Netflix, playing video games, bullet journaling, playing with her dog and cooking. Miako would like to attend the University of California, Berkeley to study astronomy. After she graduates, her goal is to become an astronomer and work for NASA or JPL.
Find out who will be this year's Homecoming King and Queen on Instagram this Friday! Follow your GHS ASB @glendaleasb!