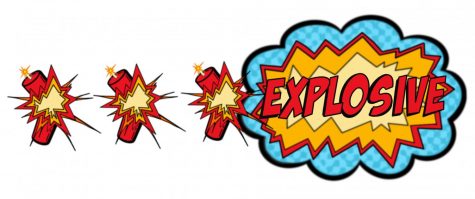 The character of James Bond has appeared in movies for nearly 60 years, from the first ever James Bond film, Dr. No starring Sean Connery, to the latest in the franchise, No Time to Die starring Daniel Craig.
This most recent movie was released on September 28, 2021, and it is the twenty-fifth film in the James Bond series. It was directed by Cary Joji Fukunaga and produced by Barbara Broccoli and Michael G. Wilson, and there is no doubt that the main reason to watch this movie is Daniel Craig. His first time featured as Agent 007 was in Casino Royale, but sadly No Time to Die will be his final appearance as James Bond.
The film opens with Madeleine Swann (Léa Seydoux), who witnesses the murder of her mother at a young age, and the crime is committed by Lyutsifer Safin (Rami Malek). After experiencing that frightening moment, Madeleine runs out of her house and falls into the frozen lake, where Lyutsifer catches her but ends up giving her a chance to live again. 
After a while, Madeleine and Bond, who is now a retired MI6 agent, go on a trip to Matera to relax and enjoy some romantic quality time together. However, the Spectre group, led by Primo (Dali Benssalah), directly attacks them. After this incident, for the sake of both of them, they decide to split up and create two separate lives. 
Five years later, one of Bond's old friends Felix Letier (Jeffrey Wright) reaches out to him and asks him for help. Bond now has to go back to MI6 and take on this mission. All he has to do is to rescue a kidnapped scientist, Dr. Valdo Obruchev (David Dencik), but he doesn't realize what a dangerous mission he's getting himself into.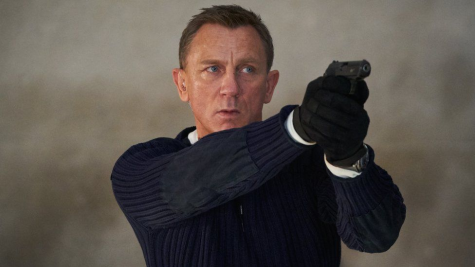 This movie has everything you would want in a Bond film: action, spies, adventure, thrills, and crime. Almost every scene of the entire movie is so exciting, from the first beginning to the very end. If you are into spy stories and action sequences, this movie is just for you. 
The film often has ups and downs, with Bond, and the other characters around him, having many difficulties and challenges. This movie definitely features some of the best, worst, and saddest moments in any Bond story. 
At the end of the film, it is shocking to see what happens, but it was expected by some people. It's definitely entertaining to watch this movie with friends and family, but the most exciting parts to watch are definitely the fighting scenes. 
You get to see the ability that Bond has against his opponents. Most of the time he is fighting for revenge, or also to protect his loved ones, including, his lover Madeleine, daughter Mathilde, and his old friend, Felix. 
The character of James Bond is unbreakable, he will do anything and everything to complete a mission, and he will take any risk without question. He also has a very high intelligence and sometimes outsmarts the villains and even the people working with him. He has amazing combat skills and has every trick up his sleeve to defeat anyone. Bond usually is independent himself, and even though he works for MI6, he still manages to track where the villains are and go after them. 
Madeleine is a loving and protected mother, and we find out that she has a daughter named Mathilde (Lisa-Dorah Sonnet) in this movie. She is a very strong and defiant person, and she shows that she is capable of doing pretty much anything to protect her family. She is also Bond's love interest in Spectre and in this film. She had difficulties growing up, especially being the daughter of Mr. White (Jesper Christensen). She even faces a murder that happened to her own mother at a very young age, and she must deal with this trauma as an adult. 
I honestly enjoy watching all of the James Bond movies that feature Daniel Craig, but this last one is certainly my favorite one to rewatch. He truly has changed over time in his movies, and we get to see him opening up and showing his true emotions. There have been several moments where Bond has to put someone first over himself, and he is always willing to risk his life for his loved ones. 
Although Craig has finished playing James Bond, that doesn't mean that the Bond series will come to an end. This series will continue over time for decades and decades from now. In my opinion, the best James Bond movies are Dr. No, From Russia with Love, Goldfinger, GoldenEye, Skyfall, and of course, No Time to Die. 
If you enjoyed reading this review, I recommend watching No Time to Die on Amazon Prime Video or Apple TV. Before watching it, make sure to also check out Spectre on Apple TV or Vudu.