Mission: Impossible – Fallout
Your mission, should you choose to accept it…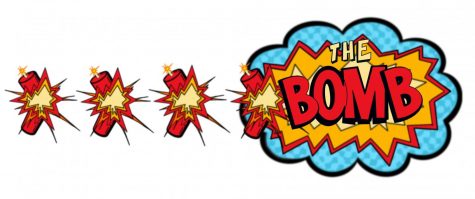 On July 27, 2018, the sixth movie in the Ethan Hunt series, Mission: Impossible – Fallout, was released by Paramount. The film was written, co-produced, and directed by Christopher McQuarrie, and it was also produced by Tom Cruise, J.J. Abrams, David Ellison, Jake Myers, and Bryan Burk.
The Mission: Impossible franchise has been around since 1996, and it's still going strong after all this time. This series includes some of my favorite action and spy films. Fallout is a sequel to Mission: Impossible – Rogue Nation, and Tom Cruise makes these movies even more watchable. He can basically do any kind of dangerous stunt, even if it means seriously injuring himself. 
Mission: Impossible – Fallout follows Ethan Hunt (Cruise) and his IMF team of Luther Stickell (Ving Rhames), Benji Dunn (Simon Pegg), and Ilsa Faust (Rebecca Ferguson). They are joined by the CIA assassin August Walker (Henry Cavill) to stop a mission that could go horribly wrong. 
A group of terrorists, known as Apostles, are attempting to steal three plutonium cores, and their plan is to set off nuclear bombs in the Vatican, Jerusalem, Mecca, and Saudi Arabia. Ethan's mission is to recover the plutonium, and he must stop the Apostles from taking millions of lives. 
The Mission: Impossible series has always been one of my favorites to watch, because it's so entertaining, with tons of action, thrills, and spy drama. Each movie has quite a few cool mysteries to solve, and each successive entry in the franchise has become more and more popular. 
Without question, the series' best character is Ethan Hunt. Through his teamwork and skill, he demonstrates strong leadership, he is always ready and prepared to battle, and he is one of the elite spies in his field. 
Ethan can find any criminal and grab whatever he needs, both with or without his crew. He has the ability to defend himself but also to protect others. He knows that he has the ability to succeed and never lose.
Luther is one of Ethan's closest and most trusted friends. They both have been working together since the first film, and ever since then, they have been partners. Luther is an expert computer hacker and a clever guy, and he helps Ethan find the criminals and gives him guidance as to where to go and what to do next. Usually, he's always in the van helping his team and fighting for them. And when it comes to the mission, he is very serious and willing to get the job done.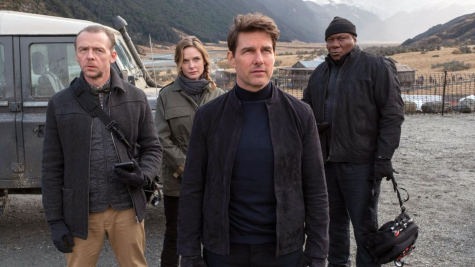 Benji has developed a good friendship bond with Ethan over the years, starting with Mission: Impossible – Rogue Nation. Benji is the guy who helps the technician. He can definitely be an upbeat and energetic person, but at other times, he can be goofy. 
Ilsa also first appeared in Rogue Nation and is one of the most interesting characters as well. In the first film, she is shown as a terrorist, before she teams up with Ethan and his IMF squad. She is a very well-trained, strong woman, and she won't let anything stand in her way. 
Lastly, we have August Walker, a high-level agent in the CIA and a top-level assassin. His mission is to team up with Ethan and help him to find the missing plutonium. He also shows his fighting skills during several scenes in the movie, and he is a great addition to the film franchise. 
All of the movies in the Mission: Impossible series, and especially this one, have all of the action that you can watch at home. Some of the best moments can definitely be found in the fighting scenes, and the one that stands out in this movie features Ethan and August having a brawl with a mystery villain John Lark. The other best scene is when both Ethan and August make a change of plans to ransack Paris, in order to capture the true villain, Solomon Lane.  
Let's also not forgot the iconic Mission: Impossible theme song, whose original artist is Lalo Schifrin.
If you are a fan of smart action movies, you should consider watching Mission: Impossible – Fallout on Hulu or Paramount+. Also, I encourage you to watch Mission: Impossible – Dead Reckoning Part 1 which will be released in theaters on July 14, 2023!