The Summer I Turned Pretty
A brotherly love triangle!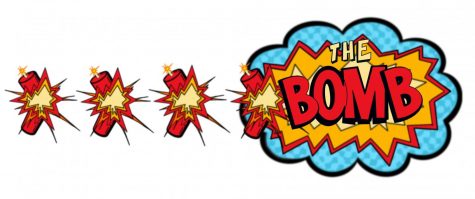 Author Jenny Han's series, The Summer I Turned Pretty, made its debut on Amazon Prime Video on June 17, 2022. Moreover, it is a novel series as well as a streaming series. And I'm happy to announce that this show will soon be renewed!
This series is about romance, drama, and of course, coming-of-age. People were recommending this show to me during the summer when it was first announced, because of the love triangle. I eventually watched it, and let's just say that I became completely charmed with it, especially with the relationship between Belly Conklin (Lola Tung), Jeremiah Fisher (Gavin Casalegno), and Conrad Fisher (Christoper Briney). This ultimate trio is the best reason to watch this TV show and to read the book series.
The show takes place in the summertime, where it is an annual tradition for Belly, her older brother Steven (Sean Kaufman, and her mother Laurel (Jackie Chung) to stay with the Fisher family. The week of Fourth of July is especially dear to them, but this summer, Belly yearns to make it a perfect summer and to try finally to find her true love. 
However, Belly gets involved in a love triangle between two brothers, whom she has known since she was little. She has a hard time deciding which one to choose. She feels at first that it will be Conrad, but at the same time, she thinks it's Jeremiah. 
This show has only one season so far, and Prime Video hasn't yet revealed the date that the second season will premiere. I'm very excited about it, because I loved watching the first season of The Summer I Turned Pretty, and I even own a copy of the first book. You should consider reading it over the summer as well!
At first when I started to watch the series, I had a crush on both Jeremiah and Conrad. They were both cute-looking boys, and I am sure that the only reason that most girls are watching this show is because of them. I really can't blame them. 
Not just that, but the chemistry that Belly has with a couple of other boys, such as her first boyfriend Cam Cameron (David Lacono), is terrific. Honestly, I'm not going to lie; Cam is her first love, and in my opinion, he is such a sweet, innocent person that you just can't hate on.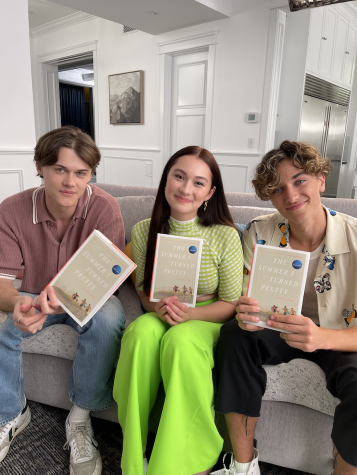 I truly enjoy the personality traits of each character on the show. Each one of them has their own unique characteristics in the show. Even though Belly Conklin is the youngest character, she still acts more mature than the boys sometimes. 
Being around Jeremiah is like being around a protective, outgoing, young, and active person. Typically, when Belly is around or engaging in conversation with men, Jeremiah is fiercely protective of her. 
Conrad Fisher is that one character who makes an effort to distance himself from his family. Although he typically avoids engaging in enjoyable activities, he occasionally develops feelings for Belly. One problem he has is his alcoholism. Most of the time he can control it, but when he's at parties, he starts to drink and often smoke as well. 
With their drama and undeniable romance, these three characters unquestionably make this show more watchable. Each of them, but Jeremiah and Conrad in particular, has the ability to captivate fans. People who are in love with this show may cry for them, or even support them in everything they do. 
The creators, writers, and actors on this series did a tremendous job in making this show something any teen or young adult will want to watch, despite the fact that there are only seven episodes. It's unusual for shows or movies to receive a perfect score, but this one is very close to that. 
Every show has songs playing in the background during different moments. Most of the songs in this series are, of course, slow and romantic, because of the subject matter, but it has a few upbeat songs as well. 
Some of the songs that I like best in the series are "Lover" by Taylor Swift, "Up" by Cardi B, "As The World Is You" by Matt Maltese, "Brutal" by Olivia Rodrigo, "Ice Cream" by BLACKPINK and Selena Gomez, "Best Friend" by Saweetie (Feat Doja Cat), "Happier Than Ever" by Billie Eillish, "Levitating" by Dua Lipa, and "Thank U, Next" by Ariana Grande. 
Don't miss out on The Summer I Turned Pretty! And if you enjoy this series, you might also want to check out other shows like this on Amazon Prime Video.