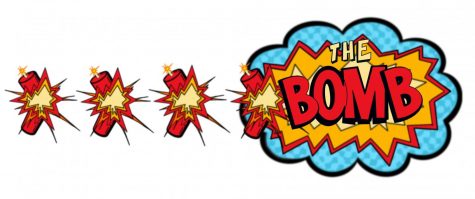 Knives Out is a classic, suspenseful mystery. Originally released in theaters on September 7, 2019, the film stars Daniel Craig, Chris Evans, Ana de Armas, and Christopher Plummer. Written and directed by Rian Johnson, this movie is a beautiful mix of two genres: a stunning thriller nestled inside a traditional whodunit.
Knives Out follows Marta Cabrera (de Armas), the kind, gentle nurse of Harlan Thrombey (Plummer). When Harlan is mysteriously murdered, detective Benoit Blanc (Craig) takes up the case. With Marta as an ally, Blanc weaves his way through Harlan's dysfunctional family, in order to find the true culprit.
The storyline is absolutely the star of the show here. The film expertly knits together the tropes of the timeless whodunit genre and a suspenseful crime thriller. With the first genre flip coming in around the 30-minute mark, it convinces you that you're going to watch a completely different movie, until around the very end, when it returns to the original genre.
The characters of Knives Out are simply phenomenal, and they all have specific motives, intentions, and personalities. Each character is fleshed out and distinct, and they are all a blast to watch. Johnson writes in a way that gives the viewer both characters to root for and to root against, especially thanks to each actor's performance.
All the actors portray and embody their characters in remarkable ways. de Armas does an excellent job portraying Marta's kind, cautious, and gentle nature. Craig absolutely nails Blanc's Sherlock Holmes-esque style, and he plays a detective that will keep you entertained throughout the film. The Thrombey family members are all played immensely well, with each character coming across as mysterious, flawed, and often dislikable.
The cinematography of the film is nothing short of superb. From action scenes to simple close-ups of a character's face, each frame of the movie is deliberate and expertly done. While shot completely on digital, cinematographer Steve Yedlin does an amazing job making the movie look as though it were shot on film. Even down to the smallest details, the film grain, lighting, and shot composition are absolutely outstanding.
The music is yet another one of the film's amazing features. The soundtrack plays to the mood of each scene, whether it be more whimsical music for opening shots, or a more chaotically disjointed tune for action sequences. Soundtrack composer Nathan Johnson uses a beautiful orchestral sound that helps bring the movie to life. The score adds just the right amount of suspense and excitement to the film.
Knives Out is an amazing film in every sense of the word. It's suspenseful and fun, and it's everything that a person would want in a good mystery movie. With the sequel coming out on December 23, 2022, I encourage everyone to watch this film first.
And if you enjoy Knives Out, I would recommend similar flicks, like Sherlock Holmes and Bullet Train.