A Tribute to Olivia Newton-John
The most iconic "good-girl-gone-bad-girl" actress was more than just Sandra Dee
Olivia Newton-John, the British-Australian singer, actress and activist, was born on September 26, 1948 in Cambridge, England, and she remained there until she was five years old. Her family eventually moved to Australia when she was six years old, and they have been there ever since.
Nevertheless, Newton-John did move around a lot during her career. She surprisingly owned five horses, nine dogs, and four cats! In addition to a hundred animals at home, she had only one child, Chloe Rose Lattanzi, through her late husband John Easterling, to whom she was married for eleven years. Sadly on August 8, 2022, Olivia Newton-John passed away at the age of seventy-three years old. 
Everyone in Australia considered Olivia Newton-John to be the country's sweetheart. For many people, it was a tragedy to hear that she had died due to breast cancer, a condition she had lived with for more than thirty years. But people in Australia felt more traumatized by this news, because she grew up there and started her career in Australia at the age of fifteen. Almost everyone in Australia knew who she was, so most people there thought of her as a member of their community. 
People who were born in the early 2000s may not completely know who Newton-John is. But anytime someone thinks of her as Sandy from Grease, people start to think of her as the blonde goodie girl. However, those who were born in the 1970s to 1980s are fully aware of who she is and her career after Grease.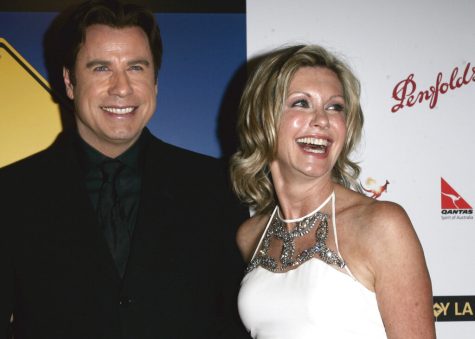 After 1978, up until the early 2000s, Newton-John won fifteen awards. The most significant honor she received was definitely being a four-time Grammy award winner. However, she won other awards, including a People's Choice Award, an American Music Award, a Country Music Association Award, a Juno Award, and a Daytime Creative Arts Emmy Award.
Newton-John had already established herself as one of the most recognizable Australian vocalists, in addition to the numerous stunning prizes she has received. Highlights of her singing career include "You're The One I Want", "Summer Nights", "Physical", and "Hopelessly Devoted to You". These are only a few of the unforgettable songs that she sang throughout her career. 
Along with her iconic songs, Newton-John also worked in the beauty industry. Her first ever commercial appeared in 1965 for Ponds Cosmetics, and her most recent one was for Retreatment Botanics. 
In 1992, it was announced that Newton-John had breast cancer. Her disease often went into remission and returned, but she showed her strength and dominance, both on and off camera. Even so, it was hard for her to face breast cancer when her daughter was only six years old. 
Newton-John's main focus for many years was her father, because he was dealing with cancer as well. Unfortunately, on July 3, 1992, Brinley Newton John died at the age of seventy-eight. Newton-John was ripped to pieces knowing what had happened to her father, and only a week later, she received the news that she had developed breast cancer herself.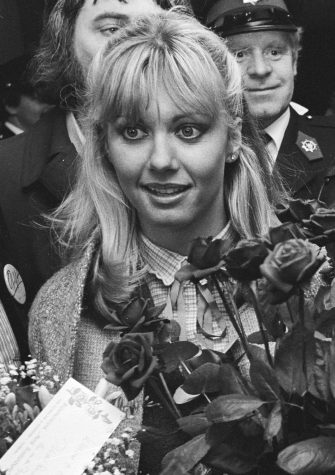 Newton-John was quite tough during those years, and she received cancer treatment that eventually paid off for a particular time period. She was really anxious about her initial breast cancer diagnosis, because she had a family of her own and a career. But she maintained a brave face of confidence over the years, despite her nervousness. 
Even after Newton-John's cancer returned after many years, she refused to let the sickness harm her. She was hailed as "winning over cancer." She made the decision to start her own Cancer Wellness & Research Center in her own home in Australia just before her breast cancer returned. 
Newton-John also promoted awareness by creating her own beauty brand, in addition to all of her fundraising activities, including her work to protect the rain forests and the habitats for local endangered species. She worked to provide a safe, prosperous place for these species to live, grow, and feed. 
Although Newton-John had cancer for the majority of her life, she didn't always believe that she would pass away at any given moment. She was savoring each minute as she played tennis, spent time with her loved ones, and even spent time with her pets.
2019 saw the publication of Olivia Newton-John's autobiography, Don't Stop Believin', which primarily details her life, career, adventures, legacy, and of course her illness. Since she wanted people to know the genuine truth about her career and how it all happened, Newton-John changed her mind and decided to publish a book instead of having a movie made about her life. Basically, the book is about who she was as a small child, how her career began when she was just a teenager, and the things that shaped her personality up to her death. 
In the end, everything that Olivia Newton-John did in her life came from her heart and soul, and everything she held dear to her heart was true and had a positive impact on all of the people around her. We should be grateful to her for always being there for others and for leaving a positive impact on the world. 
I wish her peace and rest, and we will always be hopelessly devoted to her.