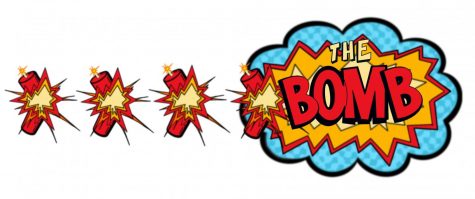 On May 27, 2022, Top Gun: Maverick, a sequel to the 1986 movie Top Gun, was released. This marks 36 years since the original film's premiere. Directed by Joseph Kosinski, Top Gun: Maverick has earned over $1.4 billion dollars world-wide and is among the top-grossing movies of all time, according to Paramount Pictures.  
Because of the action, adventure, characters, and overall idea of the film, I heartily recommend seeing it. I have gone to see it in theaters two times, because it's one of my favorite films. 
One amazing aspect of the movie is that the actors could actually control the aircraft in this movie. The cast had to go through training and tests so that they could shoot, and everything in this movie was rehearsed repeatedly. There is even a video on how the actors were instructed on how to use F/A-18E/F. 
Our three main characters—Capt. Pete "Maverick" Mitchell (Tom Cruise ), Adm. Tom "Iceman" Kazansky (Val Kilmer), and Lt. Bradley "Rooster" Bradshaw (Miles Teller)—are what ultimately make the film amazing. These characters are unique in their own characteristics. 
The reason that Maverick's call-sign is Maverick is because he is such a tough man, and he isn't afraid to do anything even if it means jeopardizing his career. Rooster is an extremely compassionate, devoted, and loyal person, especially to his friends and professional goals. But he occasionally has a tendency to lose patience with himself or others, primarily when he doesn't get what he wants. Iceman has always been a straightforward person, even as an adult. He is solid and decisive about every action he does in his life when it comes to protecting his reputation. When he was in his early 30s, and a member of Top Gun, he would occasionally annoy Maverick by constantly bringing up the naval program and the environment.  
After 36 years, Maverick is given the task of returning to Top Gun to teach the new recruits to become the best aircraft pilots and assist them in completing a dangerous mission to destroy a uranium enrichment plant. His goal is to train them in only three weeks, while assisting them in teamwork so they can succeed and return home safely. 
Maverick offers suggestions for them to get ready and also facilitates communication between them. But one of the most challenging tasks for Maverick is reestablishing contact with Rooster. Carole Bradshaw, played in the first movie by Meg Ryan, had advised Maverick not to let her son Rooster stay in the Naval program, before she passed away. Basically, she was afraid of losing Rooster, like she had lost her husband Goose, who died during a plane ejection.
Maverick believes that Rooster is like his son, and so he is continuously guarding him. Even so, their disagreement begins simply when Maverick has taken Rooster's file from the Naval Academy. Rooster had to pay for this by remaining in Top Gun for an additional four years as a result.
I saw the original Top Gun movie on Netflix before watching Top Gun: Maverick. I had seen clips of it a few times, but I never gave it much thought until my father had the idea to turn it on. 
At first, I honestly didn't get the fundamental idea of that first movie. It took me a while before I began to appreciate watching it, and I finally grasped the characters' motivations and relationships with one another, particularly the one between Maverick and Goose. Those two characters are like two peas in a pod.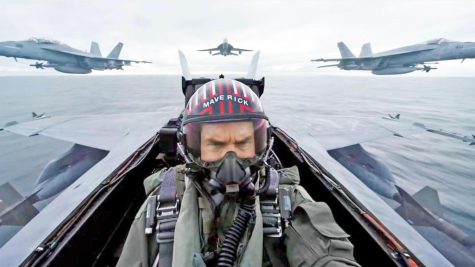 They share the most incredible and enduring bond for all those years, up until Goose's passing. After watching Top Gun, I truly had an obsession with Tom Cruise and that movie. When I first learned that Top Gun: Maverick was going to be released, I was so excited that we went to watch it as soon as it came out. 
This movie is among the best of all time because of the abundance of activities, adventures, concepts, and people featured in the film. Undoubtedly, the scene at the end of the movie, where Maverick and Rooster are battling villains in control of fifth generations while using a super hornet, was one of my favorites. It was wonderful to watch them both support one another while battling. 
The adventures that the characters have in that movie are terrific, especially the crew training on a F-18 aircraft with Maverick and learning the ups and downs. I really enjoyed the scenes when Maverick tests the crew to see if they can match his piloting prowess. This is not how the crew anticipated it would go, because they make an agreement with Maverick that if they manage to catch him, he will perform hundreds of push-ups. Unfortunately, each of them has to perform push-ups instead and secretly regret agreeing to that sort of arrangement.
Still, the beach scene with Maverick and his crew is one of my absolute favorite parts of this film. The part I liked best is that they play football on a nice, sunny day. Consequently, this game teaches them to make a commitment to working as a team, rather than as individuals. 
Personally, I think that this movie has the most unbelievable ending I have ever seen. It is also simply insane and astounding that they used actual Navy-trained planes in the film. 
But there's no denying that the music in the movie is its most recognizable aspect. "Great Balls of Fire" by Jerry Lee Lewis and "Danger Zone" by Kenny Loggins are without a doubt the two iconic songs that will always be associated with Top Gun and Top Gun: Maverick. It's so incredible, because you can never forget that you are a big Top Gun: Maverick fan, which of course, includes me!
Don't miss seeing this movie! And if you enjoy this film, you might also want to check out the original Top Gun!