Meet Your 2022 Prom Court!
Over 200 seniors voted for this year's Prom Court
Here are the members of the first gender-neutral Prom Court in the history of Glendale High School! Don't miss the Prom on Saturday at 6pm at the LA River Center & Gardens, to find out which two seniors will be crowned as Prom High Royalty!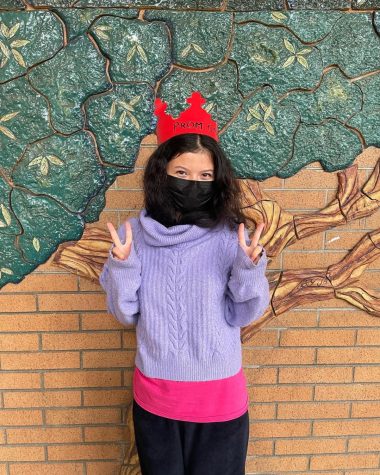 Aiko Anicich
Aiko has graduated from the JDL program in her sophomore year after 11 years. She also spent her freshman and sophomore years volunteering at the concession stands, setting up the room and organizing the storage. Aiko has also been working as a waitress near school at Buko. As an AP Art student, she creates art pieces every week for her portfolio. Aiko enjoys crocheting, sewing, knitting, drawing, and roller skating. After graduating, she will be moving to Japan and plans to attend a trade school for fashion design. She has always wanted to have a job in fashion, and she loves creating clothes.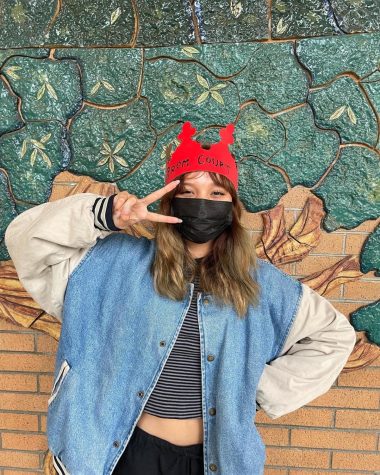 CJ Calica
CJ loves being involved in school! As Senior Class Vice President, she intends to make up for lost time during COVID, by providing more activities and events for the seniors this year. Aside from ASB, she is also a member of the GHS Yearbook staff, and she is the school site rep. She is the president of Students Together Assisting Refugees (STAR) Club and the VP of the Best Buddies Club. Outside of school, CJ volunteers for Planned Parenthood and Homeboy Industries, in assisting support programs for high-risk, previously gang-involved men and women. Her hobbies include upcycling metal bottles & signs, baking, and creating mixed-media photography. Her plan after high school is to purse higher education. She is still unclear on what she will study, but she plans to do something in the medical field, to follow in her older brother's footsteps.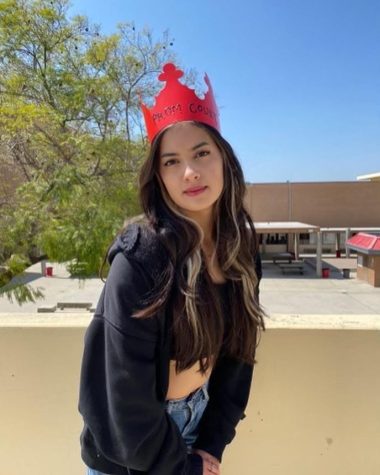 Amy Colin
Amy is a member of the GHS dance/drill team. She practices every other day, and performs with her team at regionals. Her hobbies include dancing, hanging out with her family, and going out with friends. After high school, Amy plans to attend a university and major in marketing. Since she is still deciding on what kind of marketing to take, it is a good option, because it is broad and can expose her to the entertainment industry.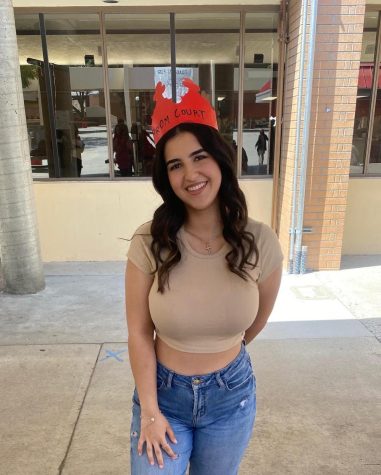 Arpi Ghazaryan
Arpi is a 4-year member and head captain of the cheerleading team. She also is a 4-year member of the FCA Club, and she has been on student council for 2 years. She is a part of the Armenian Youth Federation (AYF) and has been on many executive committees there. She also works as a tutor for middle schoolers. She enjoys working out, cooking & baking, snowboarding, and playing the piano. Arpi plans to become a licensed personal trainer and start her own business, in order to help people live a healthy, balanced, and full life. She also hopes to receive her real estate license and work in the industry as a wholesaler.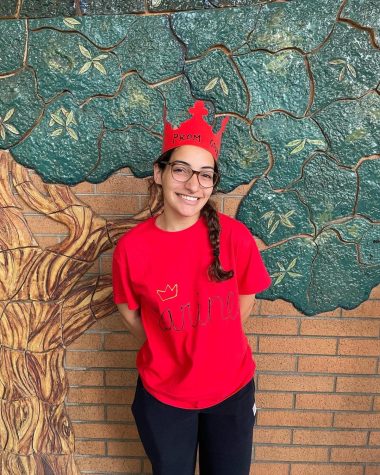 Sarine Kaloghlian
Sarine is the ASB Vice President and the president of the Make-A-Wish Club. She has been on the GHS girls' varsity basketball team for three years and has been co-captain these past two seasons. She enjoys crocheting, working out, and playing basketball. Sarine plans on attending UC San Diego in the fall. She'd like to pursue a career in nutrition, because she believes that both health and fitness are very important.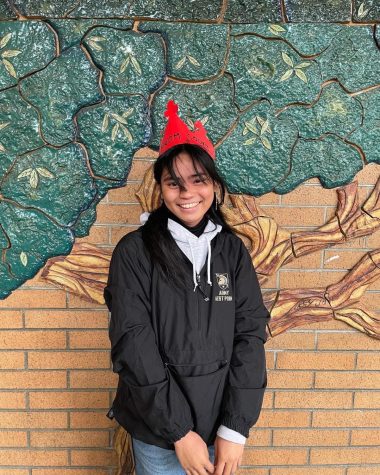 Brielle Mailed
Brielle has never been one to shy away from a challenge, and she consistently strives to succeed academically and create a lasting impact on her community. This year, she is president of the Coding Club, the vice president of the Esports Club, the blood lead officer of the Red Cross Club, and the treasurer of the Best Buddies Club. This year also marks her second year of membership in NHS. Outside of school, Brielle volunteers weekly and assists the Glendale Youth Symphony at GCC. During her downtime, Brielle likes to journal, learn American Sign Language, design stickers, and binge her favorite K-dramas. Because of her eczema, Brielle established a deep personal connection to medicine at a very young age; she made frequent trips to the Children's Hospital throughout her childhood, and the friendships she made with her doctors–in addition to her love for young kids–is what ultimately inspired Brielle to pursue a career in pediatrics. As she is VERY committed to earning the title "Dr. Mailed," Brielle plans to kick-start her college career with a degree in neuroscience.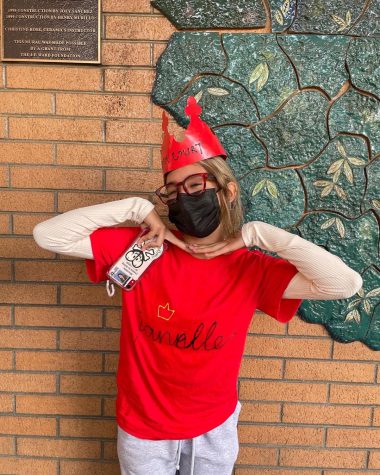 Janelle Márquez
Janelle is a very outgoing, easy-to-talk-to person, who loves to make people laugh and goof around. She is a hard working student with a 4.0 GPA,  and she tries to help out her school in any way she can.  Janelle is a well-known student, among her peers, for her ability to brighten up any room. She's been involved in softball for all four years of her high school career and she loves it. She's also involved in Ceramics Club, STAR Club, student council, and Best Buddies Club. She loves to assist and work hands-on with kids with special needs. She is an artistic gal, who loves to paint, draw and create things from clay. You can find some of her work in the GHS Art Gallery. She loves to play softball with her besties, Patty and Kacey. They have worked hard to improve their program and it has paid off. She also loves to play with the clothes in her closet, because she feels like the real-life Hannah Montana. She has two options for her plans after high school. One option is going to a UC, where she will study psychology or criminal justice. Her other option is going to community college, where she will continue her softball career. She wants to study criminal justice in hopes of contributing to change in the criminal justice system. Her reason for studying psychology is that she has never felt understood, so this is her chance to understand herself better.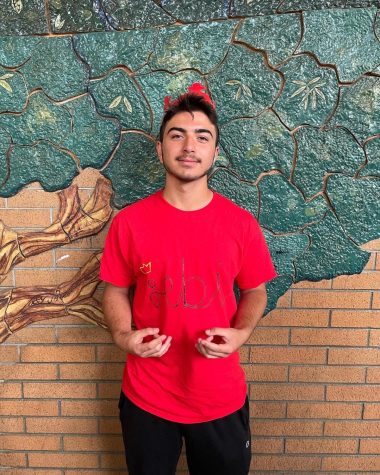 Sebastien Mirzaian
Sebastien is the current ASB Director of Athletics and a member of his class council, and he has been on the GHS soccer team all four years of high school. He enjoys going out with friends, taking his girlfriend on dates, playing soccer, and working out. He wants to go into computer engineering, because he has been into computers his whole life.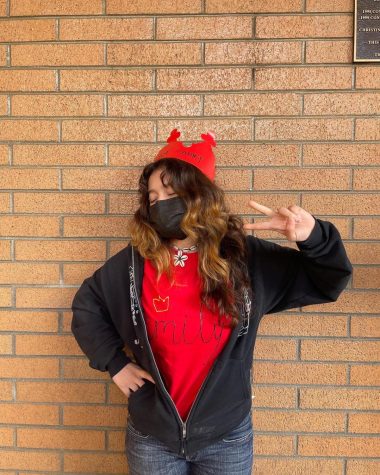 Em Rodriguez
Em has always been a very extroverted person, so being involved is something of a capability. They were not much involved during their first two years of high school. However, she was active with her dancing. She performed in many of the dance shows that occurred during her freshman and sophomore years. They are also very "profound" in foreign language. As a sophomore, Em took AP Spanish Language, but sadly, due to covid, she did not do much. But she set a goal for her senior year to be as involved as they could. She is now in multiple clubs, including Ceramics Club, Best Buddies Club, and STAR Club. She has also joined her student council and has had lots of fun cooperating with planning school events and doing things for the Class of 2022. She is also very proud (and very thankful) to say that her artwork is showcased in the GHS Art Gallery. Em likes anything to do with the arts: drawing, painting, dancing, ceramics, sculpture, photography, creative writing, and a little bit of poetry. She also very much enjoys reading. Em will be attending Cal State LA in the fall and major in the art program. As of right now, she plans to pursue a career in the arts, but she is not quite sure what yet. Hopefully, as they go through college they will be able to figure that out. Being involved in the arts is truly the only thing they want to do.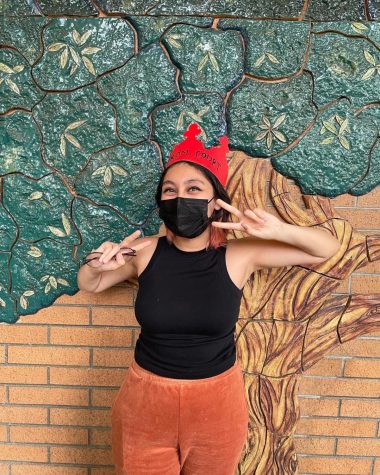 Ale Ramirez
Ale is heavily involved in the community at GHS. They are a member of Pride Club and HERd Club, and they are also the secretary of the GHS Sewing Club. Additionally, Ale is a part of ASB, was active on the track team for two years, and is a Nitro through and through. At home or in their free time, Ale is often caught drawing, roller skating with friends, reading, or tuning out with their electric guitar. After snatching that high school diploma, Ale plans to study criminology and hopes to make a difference in the field as a proud member of the Latine community.