BTS Collaborations
The South Korean music sensation has recorded music with both Megan Thee Stallion AND Coldplay
As you may know, the K-pop group BTS has been making history with five songs topping at Number 1 on the Billboard Hot 100 Chart. They were also the first K-pop group to be nominated for a Grammy and are still breaking their own records. Aside from all their accomplishments, they have started to collaborate more with bigger American artists. 
BTS collaborated with Nicki Minaj on their 2018 album title track "IDOL", and have started to have a lot more collaborations in the years that followed. Some of their most recent collaborations are with Megan Thee Stallion and Coldplay. 
The "Butter" remix, with Megan Thee Stallion, was released on August 26, 2021 and the single "My Universe" featuring Coldplay was released just a month later. Both songs are available now on all music streaming platforms.
Both collaborations are killer and caught BTS fans, also known as ARMY, by surprise. Leading up to the release of "My Universe", BTS had flown to New York for their UN speech and announced their collaboration.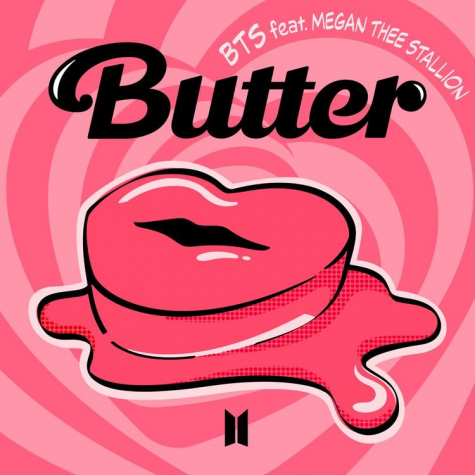 The second single "My Universe", featuring Coldplay, is about ARMY and all the aspects of being in love. Fans appreciate that the song features words spoken in Korean, and personally the Korean language sounds so pretty in the song. 
They even dropped a music video for "My Universe". The music is very creative and really shows that love can connect people from all over the world. 
The cinematography in the video is just extraordinary, and you can tell that they thought everything through. They wanted to convey a message and they definitely delivered. They showed that no matter where in the world you are, love and music can have a strong effect on you.
Every song BTS releases has a strong effect on the world, and I hope that they continue to do that with their Permission to Dance on Stage tour that is coming to Los Angeles in November and December. 
Keep marching, ARMY!