Candyman
The newest reboot of the horror movie franchise is pretty killer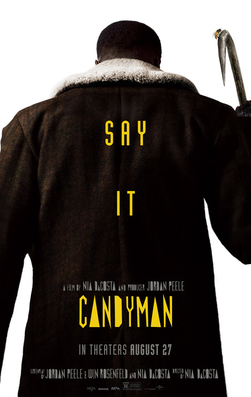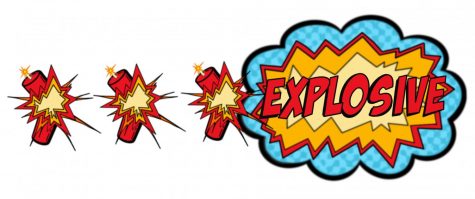 Candyman is a horror/thriller film directed by Nia DaCosta and produced by Ian Cooper, Win Rosenfeld, and Jordan Peele. The main cast of the movie includes Yahya Abdul-Mateen II and Teyonah Parris. You can find Candyman in theaters now, but it's also available for streaming sites like Prime Video and Apple TV. From a person who likes horror movies, I would say this movie is pretty great, because it takes a play on racial justice. 
The main plot of this movie follows Anthony McCoy (Abdul-Matten II), a local artist in Chicago, who hears a story from his friend about the housing projects of Chicago's Cabrini Green being terrorized by a ghost. The phantom is a hooked-handed killer that only comes alive if you say his name five times in the mirror. 
This movie is different from other simple horror movies because it represents racial justice. The directors and producers show this by mentioning the Black Lives Matter movement and by the people murdered by the killer. 
They could have made the racial justice part stronger by making it more obvious in the film. The producers and the director had many opportunities to make it obvious, but they didn't take the chances. If they would have taken the chances, the movie would have taken this film over the top.
Furthermore, the plot of this film was great and easy to follow, but the character development could have been better. Throughout the film, you can just tell that there needs to be a self-realization with the characters, and when the characters finally understand what is happening, it is extremely anticlimactic. The writers and directors could have had better character development with the opportunities they had. 
The music choices of this movie are overall very good. It makes the experience of the movie very suspenseful.
Finally, they could have improved the special effects, because you can definitely tell that Candyman is a fully CGI creation. They could have made the title character more realistic. 
Overall, this movie is excellent, but if the problems mentioned above had been fixed it would have made the movie that much better. Candyman is easy to recommend, especially to people who like horror movies and appreciate a unique take on social issues. 
Just be careful what words you repeat in front of a mirror!