Batman & Robin (Revisited)
A second look at an underappreciated classic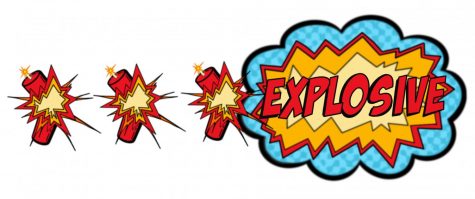 Batman & Robin is a movie released in 1997, where our Caped Crusaders fight crime against Poison Ivy, Mr. Freeze, and the supersoldier, Bane. The movie has gotten a lot of negative reviews over the years by a majority of movie fanatics and superhero fans. But Batman & Robin is a good movie because of its comic book antics and quirky sense of humor.
IMDB has rated this movie 3.8 out of 10, but that's a bit too harsh. A big reason why this movie is rated so poorly is because Christopher Nolan's films have raised the bar to a very high level for Batman stories. That's not exactly a fair comparison for a Batman movie, when one is meant to be realistic and another is meant to be more like a comic book.
The first appearance of this movie's quirky humor can be found within the first 15 minutes of the film. Mr. Freeze is stealing a diamond from a museum, and in the midst of the heist, he freezes a police officer and calls him a "cop sickle". People that hate this movie should appreciate this scene more, because a harmless joke is something that you will only see here. People who criticize this movie should give it more credit than they do.
Furthermore, this movie has a comic-book-like energy. For example, when Mr. Freeze holds the diamond over his head, a light starts gleaming on it. This is a very cartoony image and it shows his victory in the scene. This is so easy to spot, that even a toddler can understand that Freeze is succeeding. 
In the cinema world, scenes that this have been criticized, but people should give more credit to the movie. We don't see movies with a fun, comic book nature anymore, and this movie demonstrates that there are other ways to make a Batman movie, than how Christopher Nolan makes one. Clearly this movie is better than The Dark Knight and The Dark Knight Rises, which both take themselves way too seriously.
Likewise, another great moment in the movie is when Batman's sidekick Robin swings with his bike in mid-air and knocks the Freezegun out of Mr. Freeze's hand and exclaims, "Score! And the crowd goes wild!" While some people would say that this moment is more cringe-worthy than funny, other people would say the line itself shows an old-school sense of humor. This genius humor correlates the movie with a soccer or football game, and it creates a moment that is better than any other Batman movie.
It's also fun how the word "cool" is selectively encrypted inside the dialogue, as to show a humorous connection between Mr. Freeze and our heroes. When Mr. Freeze puts Robin on ice, he says, "Stay cool, Bats!" This is further evidence of the comic-book-like connection between the characters. This scene is underrated, because we never see the villain get the last laugh in modern movies anymore. This alone makes Batman & Robin the best movie ever.
This all makes the movie ten times more entertaining than Christopher Nolan's Batman movies, which are boring. This movie has comedian-level humor and that makes it underrated. People should recognize that this movie is super lowkey and totally non-flamboyant. The quirkiness of the jokes in this movie really work.
Overall, Batman & Robin is a good movie, if you just look at the movie in a different light and not take it as seriously as you take other movies. It had lots of cheesy humor and comic book moments, and people have really underrated this movie. While some of the lines seem forced or have no emotion in them, the overall nostalgia that surrounds this movie causes it to be really likeable. 
Give this movie a try!