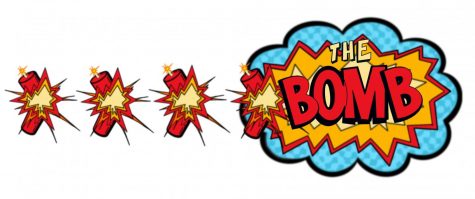 Wolfwalkers is a fully 2D animated film, created by Cartoon Saloon, an Irish-based studio that focuses solely on traditionally animated films. This is the same studio that made amazing films such as Song of the Sea and Secret of Kells. 
Wolfwalkers is primarily directed by both Tommy Moore and Ross Stewart, and one of its main voice actors is Sean Bean, who voices Bill Goodfel. Other lesser-known but amazing voice actors include Honor Kneafsey and Eva Whittaker. 
The film will fully premiere on Apple TV+ on November 11, 2020, but it has been available to a lucky few through screenings at film festivals. 
Wolfwalkers is one of the best 2D animated films so far this year. It could single-handedly bring back traditional animation to theaters and make it more of a recurring appearance, rather than the overplayed genre of 3D animation. 
The story of Wolfwalkers takes place in Ireland, where superstitions of magic run rife throughout the countryside, and the main character, a little English girl named Robyn Goodfellowe, journeys into Ireland with her father in order to wipe out the last wolf pack of the land. 
Robyn is a mischievous girl and wishes to be a wolf hunter like her father. However, as she journeys farther past the castle walls and into the mysterious forest, she begins to realize that there are more to the wolves than what the citizens may think, especially about the spirits that existed there: the wolfwalkers. 
While she explores further, Robyn befriends a loud yet confident and eccentric girl by the name of Mehb, who is part of the mysterious wolf pack in the forest. Mehb is also a wolfwalker, a spirit who is human by day but transforms into a wolf at night when she sleeps. As Robyn learns more about these spirits, she uncovers secrets both good and evil that she and her friend must come together to defeat.
The best element of this film is its quality of animation, which gives the audience a wonderful visual experience, but plays into elements of the plot as well. For example, it was a clever decision to animate the wolves as one large mass, with their bodies almost seen as one, flowing with the pack, and making them look bigger, even when they are small in numbers. 
Aside from the sketchy-looking, but rough and wonderful animation, the plot itself is one that seems familiar, akin to that of the movie Brave. However, it bears a much different aspect that sets it apart from other similar movies, and it makes it into something unique and of its own genre. 
Wolfwalkers also brings forth a controversial topic that not many European, or even American, studios have focused upon: the destruction and elimination of wolf packs, especially in rural areas where many see wolves as nothing more than just a nuisance or monsters. 
The film does a good job of focusing on the importance of the habitat of these wolves and how much it means to them. Not only does it show that the destruction of wolves directly affects the wolves themselves, but it also illustrates the effect that this has on the humans of the land and other animals alike. 
On the other hand, others may dislike this movie because they may prefer 3D animation, and the animation here is hand-drawn and very rough at times. Conversely, I'd argue that this is part of what makes the film as charming as it is, and it plays into the plot heavily. 
One major flaw in the film is the lack of development for some of the characters. For example, we rarely see much development for the villain, who gets little screen time, which is unfortunate as I would like to have seen more of the villain's motivations and hidden intentions. For other characters, it is never revealed what inspired them to be the way they are or why they come to their lasting conclusions.
In closing, this movie is an excellent example of the beauties of Irish folklore, and it explains its plot in a way that is easy to understand. But this film is also visually astounding for audiences both young and old, and even non-Irish people will enjoy and look forward to watching it. 
It is rare to see a film made outside of the United States, especially with folklore that many may never have heard of, to have such a big following, and Wolfwalkers is certainly turning the heads of many people. 
I will say that if you are interested in watching a film situated in Irish folklore, but also one that explores the heavily-political, yet underspoken, issue of the killing and extermination of wolves, then this will be an amazing watch for you. This is the perfect film if you are an animator or an artist looking for some inspiration, or if you are just looking for a good animated film that's not 3D for once. It is not just an amazing experience, but the music, the animation, and the voice acting will bring you nothing short of tears of joy.