GHS Returns to Zoom
Zoom, are you back?! Our GHS teachers give their views!
Covid-19 has affected our lives a lot and it looks like the virus likes to be around people. Many have lost their jobs and their lives, and this has had a big effect on education. 
Glendale schools were shut down for a year, and finally things seemed to be getting better as students have returned to campus. However, some students are being quarantined for their safety and for the safety of their friends. 
In order for students not to fall behind in their work, the Glendale Unified School District suggested to teachers to open Zoom sessions while there are students in class and at home. Not a lot of students like Zoom because of their own specific issues, but some GHS teachers have given us their own opinion about the Zoom program.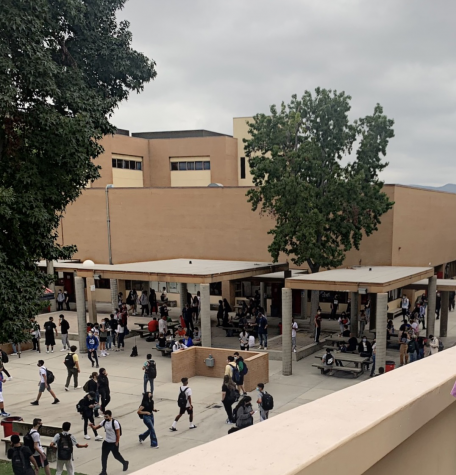 Ms. Wendy Alvarado is an English teacher at Glendale High School, who does her best for students to enjoy her class. She thinks that it's nice to reach some people through Zoom, but it's challenging. Also, Ms. Alvarado hopes that the whole school will not be back on Zoom sessions.
Ms. Vanessa Villegas is also an English teacher at GHS, and she teaches English Language Development courses. She hears different languages every day, as her students come from different parts of the world. 
In her opinion, it's difficult to give her students on Zoom the same attention and support as students in the classroom. Teaching at the same time with students at home is hard, and she thinks that there needs to be some training or different ways to help the students on Zoom. She hopes that the whole school won't be quarantined, because it's a little difficult, especially with group work and projects. 
It is hard for some teachers to give the same attention to students through Zoom, and GHS art teacher, Ms. Taiz Carnewal, says that Zoom for art class is not effective. When she is in the classroom, she moves around constantly. She gives individual attention to every student, so it doesn't help the students at home.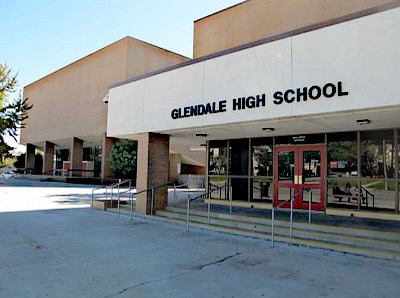 Ms. Carnewal doesn't know if all the students will be quarantined, but she is happy that some of her students can be in the class.  
Finally, studying history might be boring for some, but not with Ms. Sydnee Castaneda. She says that the Zoom sessions seem fine to her, and she said that last year she got pretty good at the platform. She wishes more students would join the Zoom classes, because sometimes she opens the session and nobody logs on. She does not think that all students will be back to Zoom sessions this year, and she hopes that we can continue to stay in school. 
Overall, not a lot of teachers are happy about the Zoom sessions, because it's very hard to teach people at home and in-person at the same time. All the teachers at Glendale High School hope to see all students in class together working on new projects and improving learning skills.