Mission: Impossible – Rogue Nation (Revisited)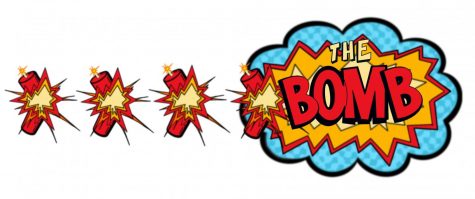 Do you like Vienna, the Austrian Opera, and international terrorist syndicates? Do you like your movies to have women with guns, the murder of government officials, and high speed racing? Then Mission: Impossible – Rogue Nation is the perfect movie for you.
Tom Cruise plays role of the main character, Ethan Hunt. It was directed by Christopher McQuarrie and released in 2015. It is the fifth movie in the Mission: Impossible film series. It earned over 682.7 million dollars at the box office, and you can watch it now on Amazon Prime Video.
IMF agent Ethan Hunt is out there to prove the existence of an international terrorist syndicate, but no one believes him. The IMF gets taken down by the Supreme Court of the United States, and all of its agents get transferred to the CIA. Ethan refused to join the CIA, so a couple of months later, he disappears and he is declared as a terrorist.
This movie is packed with action. Most likely you won't fall asleep while watching it. It has one really intense scenario after another.
There are plenty of amazing locations in the movie, such as Vienna, London, and Washington. There is even a motorcycle chase scene on the streets of Rabat, Morocco.
The movie also has really good acting. Simon Pegg, Alec Baldwin, Jeremy Renner, and Rebecca Ferguson all do terrific work. In 2006, Premiere Magazine ranked Tom Cruise as the most powerful actor in Hollywood, and that same year, Forbes magazine ranked him as the world's most powerful celebrity.
It is overall a must-watch movie, especially if you haven't watched it before. It has a pretty interesting scenario with a great ending.
This movie receives our highest rating, because it is the bomb. This movie is a classic. It is worth seeing, because of the amazing locations, action scenes, and famous actors. However, if you want to start this series from the beginning, start with Mission: Impossible from 1996.